The window of opportunity to provide high quality needs-based solutions for aged care residents is closing fast, writes Claire Hewat.
The Royal Commission into Aged Care Quality and Safety made it very clear that lack of access to allied health services, especially in residential aged care, was a significant contributor to its adverse findings about the sector.
The commissioners also strongly agreed that allied health should be integral to aged care service provision, not an occasional external service. They made explicit recommendations to address this. Unfortunately, the response has been to rely on the new Australia National Aged Care Classification funding model to pull a rabbit out of a hat.
The AN-ACC model was never designed to address the poor access to allied health services. A point reinforced by its lead designer Professor Kathy Eagar. This is also well understood by all the key players in the sector, who are calling for dedicated funding for needs-based allied health services. The National Aged Care Alliance has released a position paper in support of this.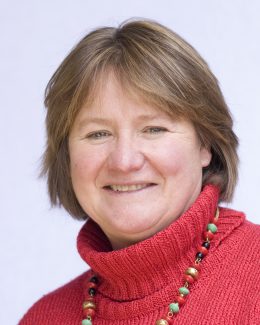 The inadequate current model – the Aged Care Funding Instrument – mandates that around 4 per cent of its budget be spent on a limited range of allied health services. The AN-ACC funding model, which will be implemented in October, mandates nothing.
Allied health care minutes will be required to be reported, but there is apparently no benchmark, and a crude measurement of allied health minutes gives no indication of outcomes. The spend is unlikely to be more than 4 per cent of the budget. There is no plan to increase access to allied health services as part of core funding.
The assumption is that aged care facilities will undertake full clinical assessments, though by whom remains unclear. Allied health will then be engaged according to each resident's needs. Then comes the sting in the tail. The – frankly naïve – assumption is that engagement of allied health will ultimately reduce care costs, and therefore the facility will gain a return on investment.
However, the needs of residents are often complex. The rosy example of a physical therapist getting someone more mobile, and therefore reducing costs, clearly illustrates the main goal – it's about saving money. It also demonstrates a poor understanding of how wellness and reablement work.
In reality, that person may need podiatry to address foot issues. They may be malnourished due to swallowing difficulties and need speech pathology and dietitian intervention. They may be depressed and require psychological support. They may need physiotherapy to improve strength.
For a person with challenging behaviours, reducing anxiety by providing support with communication through a speech pathologist, or introducing music or art therapy, or appropriate psychological support, is a much more appropriate approach than sedation – but it is also more expensive.
Interventions may also need to continue for some time. After this, the resident is hopefully at lower risk, happier and more able to engage – but their care costs may not have reduced much at all.
The federal budget's $22-million investment in a pilot to explore multidisciplinary in-reach services from hospitals, while welcome, misses the point. This approach is likely to be useful after an acute episode, such as a fall or development of a pressure sore, where an intensive, time-limited intervention is required.
But there would simply not be the capacity to address the ongoing needs of the majority of residents requiring access to a range of allied health services.
And neither of these funding options ensure a systems approach that meets the ongoing needs of residents, such as providing training to personal care staff to support ongoing therapies for individual residents, or ensuring appropriate food and fluids are provided. For example, under AN-ACC funding there is no incentive to support multidisciplinary team collaboration in the best interests of the resident.
The flaws in the current approaches being rolled out in response to the royal commission are not confined to the residential aged care sector. Older Australians have overwhelmingly indicated a desire to stay at home and age in place as long as they possibly can. Ultimately, strong investment in wellness and reablement in the person's own home will also reduce the overall costs in the aged care system.
However, there is grave concern that the design of the incoming Care at Home program is being rushed and that the value and breadth of allied health is still poorly understood by policymakers. The risk then is that allied health may not be effectively incorporated into the program in a way that serves the best interests of older people at home.
There is a window of opportunity to provide high quality needs-based solutions for older people requiring care. But that window is closing fast, and it appears that once again allied health services will be outside looking in, occasionally sneaking through the cracks in the same piecemeal, an inadequate approach so starkly illuminated by the royal commission.
Opportunity knocked, but no one answered the door.
Claire Hewat is chief executive officer of Allied Health Professions Australia, a collegiate body of 25 national allied health associations and 12 affiliate members.
Comment on the story below. Follow Australian Ageing Agenda on Facebook, Twitter and LinkedIn, sign up to our twice-weekly newsletter and subscribe to AAA magazine for the complete aged care picture.