Knitting groups and sharing recipes and photos for a community newsletter are among initiatives keeping a group of retirement living residents mentally and physically stimulated.
New South Wales aged care and retirement living provider Cranbrook Care is supporting residents at retirement living community Cranbrook Residences in Sydney's north-west to knit for charity.
The knitting group has so far donated 64 beanies and 54 scarves to The Bikers Hand, a charitable organisation helping people in need, including those sleeping rough in the colder months.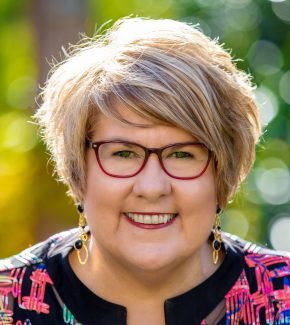 The group has recently received more wool to continue its knitting drive.
Cranbrook Care CEO Kerry Mann said the donating to local charities created a sense of purpose for the residents.
"We have had a knitting group at Cranbrook Residences for quite some time and our group love to meet, create and support local charities whilst enjoying quality time together," Ms Mann told Australian Ageing Agenda.
Residents are also keeping engaged in a weekly recipe club, which involves sharing a favourite recipe for the fortnightly community newsletter for others to try at home.
Another initiative encourages residents to submit photos of nature or their past travels for the newsletter.
Cranbrook Care is continuing to provide residents with a variety of activities that encourage mental and physical stimulation despite COVID-19 restrictions, Ms Mann said.
Although, the provider has had to adapt its activities and amenities to adhere to social distancing measures, she said.
"Although there are still some restrictions in place due to the pandemic, we are keeping our offering as diverse as possible for our residents to help them keep stimulated and active," she said.
"We often see our residents taking up new pursuits for the first time when they move in, which can mean that residents are finding themselves more active than when they were living at home."
Other initiatives on offer to help keep residents active include Tai Chi, yoga and aquatic physiotherapy.
Residents also enjoy going on walks around the garden, Ms Mann said.
"Being mentally and physically stimulated can offer a multitude of benefits for ageing Australians from improving physical strength, to increasing quality of life and assisting with improvements in mood including feeling more relaxed," she said.
"Keeping active and healthy is important no matter what age you are."
Main image: (from left) a representative from Biker's Hand with Sandra, Wendy, Judith and Olga from Cranbrook Residences
Comment on the story below. Follow Australian Ageing Agenda on Facebook, Twitter and LinkedIn, sign up to our twice-weekly newsletter and subscribe to AAA magazine for the complete aged care picture.