A national women's alliance says the Federal Government should keep negative gearing but amend the controversial tax arrangement so that it stimulates supply of age-friendly new builds to support the growing number of homeless older women.
Helen Dalley-Fisher, manager of Equality Rights Alliance, a national network of 62 not-for-profit women's organisations, said the change would be a "powerful tool" to channel the estimated $7 billion in revenue lost through negative gearing into supplying new affordable housing.
Under the proposal, only properties purchased after a certain date could be negatively geared, and only if they conformed to universal design principles, were built in designated areas and targeted needy groups, such as older women, she said.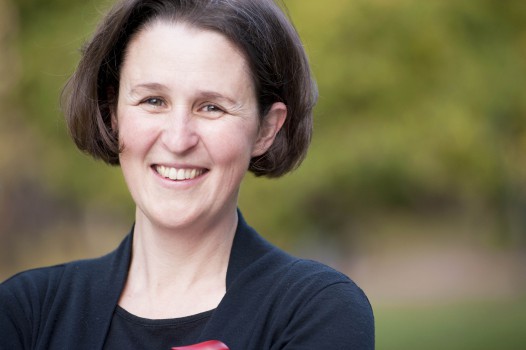 The call from the Equity Rights Alliance is a notable departure from most other peak bodies and housing agencies, which have traditionally argued for negative gearing to be scrapped or severely curtailed.
Housing for the Aged Action Group has previously called for negative gearing to be abolished, while the Australian Council of Social Services in April called for heavy restrictions to be introduced.
Ms Dalley-Fisher was speaking to Australian Ageing Agenda ahead of the Council on the Ageing (COTA) National Policy Forum in July where she will speak on the housing experiences of older women.
She said that service providers were witnessing increasing numbers of seniors, and older women in particular, approaching retirement while paying a large mortgage or renting.
Using 2011 Census figures, Ms Dalley-Fisher estimated that some 585,000 women aged over 45 who were on low to middle incomes did not own their own home and would approach "rental stress" as they retired, she said. "That's a concern when we have no means of addressing that through aged care policy or through housing policy," she said.
Earlier this month a Senate inquiry into affordable housing concluded that the government's aged care policy should take into account the growing number of seniors living in rental accommodation who faced challenges such as the inability to install home modifications.
The Senate report was released just weeks after Anglicare Australia's Rental Affordability Snapshot, which reported that age pensioner couples would find suitable just 3.4 per cent of the 65,600 properties sampled.
The Anglicare report concluded that with the aged care and pension systems essentially predicated on the assumption that seniors owned their home, the increase in the numbers renting or still paying a mortgage would lead to growth in old age poverty unless a national housing policy was developed.
Ms Dalley-Fisher said that her organisation's qualitative research showed many older women were living in unsuitable accommodation, often on the fringes of urban areas because it was more affordable, but which ultimately compromised them in other ways, such as through transport costs. "That's the real poverty trap women get themselves caught in, they're so desperate for a roof over their heads," she said.
Ageing in place was another big concern, she said:
"We don't have sufficient requirements around universal access and building codes, so you get women living in houses they can't actually function in but they'll stay there rather than become homeless."
Ms Dalley-Fisher said that older women experiencing homelessness or living in inappropriate accommodation was an escalating problem.
"That's the common story now; women who are 50 and above who have experienced a relationship breakdown at some point, have had significant periods out of work to care for children or older parents, have traditionally earned much less than their male colleagues, and have very little by way of superannuation. We're looking at very concerning patterns."
The COTA National Policy Forum 2015, focusing on gender and ageing, takes place on 2 July at the National Press Club. Australian Ageing Agenda is the forum media partner.