Aged care providers must consider how their policies, practices and buildings can improve privacy for their residents, a third of whom have partners, new research finds.
Baby boomers want to be able to sleep in the same room and bed as their partner and to be provided with as much privacy in aged care as possible, a new study has found.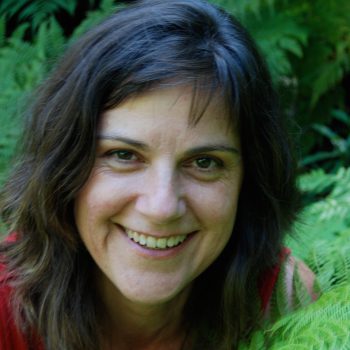 Researcher Alison Rahn said that most aged care facilities did not enable partners to share a bed or room but studies had shown this may have significant impacts on each partners' sense of wellbeing.
"If providers want to satisfy future consumer expectation, they need to start offering the option of a shared room with a double bed to partnered residents," said Ms Rahn, a PhD candidate in the University of New England's School of Behavioural, Cognitive and Social Sciences.
As part of Ms Rahn's research, which is about to be published in the Elder Law Review journal, 168 baby boomers participated in an online survey and 29 people who worked in the aged care sector were interviewed.
Consistent with previous research findings, many of the baby boomers perceived that couples are afforded very little privacy in residential aged care.
When asked to consider their own future needs should they need to move to residential aged care, the majority said they did not expect to ever stop being sexual and that it was important for them to maintain their intimate relationship.
They also said that, as a couple, they required as much privacy as possible to relate intimately or sexually with their partner.
Currently about 50,000 aged care residents are married or in a de facto relationship and partnered older people make up 35 per cent of new admissions into aged care facilities each year, Ms Rahn said.
But despite legal protections, many couples in aged care facilities experience institutional interference in their intimate relationships; a significant contributing factor is a lack of privacy, her research found.
"Couples may be separated or provided with separate rooms or single beds, often unable to push them together. Staff may enter uninvited, ignore do not disturb signs or gossip about residents."
A frequent source of tension is the absence of a clear boundary between residents' needs for private time and rostered staff duties within residents' rooms, Ms Rahn said.
Her study concluded that in order to prepare for partnered baby boomers in residential aged care, aged care providers must consider "how their policies, practices, and built environments could be improved to maximise the privacy of partnered residents, who represent approximately a third of their clientele."
'Hugs not drugs' for sexual dysfunction
Meanwhile, a separate study by Australian Catholic University has found that while many older Australians still consider sexual urges and intercourse to be important, the desire for more affectionate contact becomes more prominent over time.
ACU's Institute for Health and Ageing surveyed heterosexual Australians aged 51 to 89 to explore how seniors expressed sexuality and how their sexual experiences had changed over time.
"The research shows that older Australians have an increasing desire for affectionate and intimate sexual behaviours, such as hugging, kissing and touching, with a trusted partner who respects them," said chief researcher Ashley Macleod.
"This means that traditional remedies for sexual dysfunction – such as Viagra – may not be appropriate for all older people, some of whom may be better off being referred to a relationship counsellor for support. The research indicates that it really is hugs – not drugs – that many older Australians want and need."
Related AAA coverage: New resource to inform staff and aged care residents' families on sexuality
Want to have your say on this story? Comment below. Send us your news and tip-offs to editorial@australianageingagenda.com.au 
Subscribe to Australian Ageing Agenda magazine