A compassionate approach provides physical and emotional benefits for aged care residents, staff and management alike, an expert tells Australian Ageing Agenda.
The physiological impacts of compassion are amazing, said Dr Fiona Kerr, founder and CEO at the NeuroTech Institute, which is a multi-disciplinary body based in South Australia researching and consulting on the neurophysiological impacts of human interaction.
"We change each other physiologically when we are compassionate with them. We also change how the brain works," Dr Kerr told AAA ahead of her appearance at an upcoming aged care conference focused on compassion.
"If you are warm and respectful, which is part of compassion, then that has a quick way of allowing the person to feel valued and heard.
"You get lovely resonance of chemicals. You start getting synchronisation of brains. We can measure a number of neurophysiological things that happen when you show warm open compassion."
People showing compassion get a mood lift, increase their capacity for giving and picking up nuanced information and make better decisions. The person receiving compassion gets changes to their immune system firing and decision making paths, she said.
If you're able to hold a person's hand it will make more of a difference because touching sets off other chemicals, Dr Kerr said.
It's also important to be self-compassionate.
"Self-compassion allows you to be able to accept the good and bad in yourself, which means you also become a lot more tolerant about accepting the good and bad in others.
"People who have no self-compassion and are really hard on themselves are often the ones who are hard on other people," Dr Kerr said.
A compassionate organisational approach needs to be modelled from the top down and the level of potential compassion an organisation can have is determined by its values, culture and structure she said.
"If you are very hierarchical, if you have lots of rules around who can interact with who and on what basis then you really drop that capability for compassionate decision making."
Dr Kerr is among a line-up of about 15 local and international experts appearing at Compassion Revolution in Melbourne next month, a two-day interactive conference for aged care and health sector workers.
The event features evidence on the benefits of caring with empathy and compassion, said Mary Freer, a social innovator and director of Freerthinking, the health and aged care sector consultancy behind the event.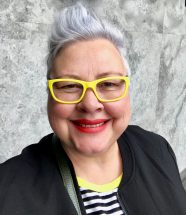 "The overarching aim of the conference is that people will walk away understanding what compassion is and how we enact it at an individual level and at an organisational level," Ms Freer told AAA.
Delegates will hear evidence-based research they can apply in their organisation and have an opportunity to engage with people who are building cultures around compassion and getting great results from introducing new ways of working, she said.
The line-up features four international speakers including professor James Doty, a neurosurgeon and director of the Center for Compassion and Altruism Research Education (CCARE) at Stanford University.
"He is going to share with us the research he has been involved in that demonstrates that compassion can be taught and that it changes our brains," Ms Freer said.
The event is in part a response to the current spotlight on examples where compassion is lacking in the aged care sector, which is taking its toll on the workforce, she said.
"If we took kindness and compassion seriously and we started to embed it in the way we speak with not only our residents but also our colleagues it will dramatically change our aged care and healthcare systems."
AAA readers have been offered a 10 per cent discount on the ticket price. Use the coupon code 'ageingagenda'. Find out more about the event here.
Comment below to have your say on this story
Subscribe to Australian Ageing Agenda magazine and sign up to the AAA newsletter