More than 500 responses from aged care residents and hospital patients from seven large organisations in Victoria have been received so far in a ground-breaking study underway into the benefits of pastoral care.
Researchers from Australian Catholic University's Pastoral Care Research Collaboration (PCRC) have partnered with Villa Maria Catholic Homes, Mercy Health, Southern Cross Care, Baptcare, Cabrini Health, St John of God and St Vincent's Hospital Melbourne for the project.
While pastoral care practitioners are employed throughout aged care and hospital settings, evidence on the impact of their services is limited, according to the PCRC.
This study aims to address the gap in the literature through an anonymous survey given to aged care residents and hospital patients who received aged care across 40 sites.
The research will provide a deeper understanding of the impact of pastoral care, said Dr Vivian Romero, senior research officer at ACU.
"Pastoral care offers a supportive and comforting presence to identify and accommodate a person's spiritual needs," Dr Romero told Australian Ageing Agenda.
She said the research specifically examined:
the perceived quality of pastoral care received
the perceived benefits of pastoral care received
whether and how perceived quality and benefits of pastoral care differ between recipients based on characteristics such as religion, age and gender.
"Understanding these outcomes and experiences is important for improving current practices as well as ensuring that pastoral services are responsive to the needs of hospital patients and aged care residents," Dr Romero said.
On the benefits of pastoral care, one of the aged care residents' surveyed said:
"She listened to me even though she had probably heard of all my and cares many times. I feel she encourages me always. She is vitally necessary in my life. She puts so much effort and time into our spiritual needs."
Baptcare's interim general manager of mission development Andrew Billing said Baptcare conducted the survey at six of its aged care facilities.
"We found that the survey was an inclusive one and aligned with our own understanding of the place and value of pastoral care," Mr Billing told AAA.
"We anticipate it will provide us with feedback regarding the effectiveness of our pastoral care across a range of residents' spiritual connections and understandings."
Broad support
The peak body for catholic aged care and health services Catholic Health Australia is also a partner in the research.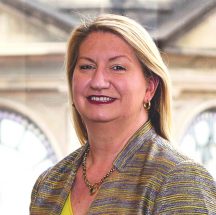 CHA released the results of a pastoral care mapping survey in 2016 that it conducted of the Catholic health and aged care sector.
The study found that 488 employed pastoral practitioners and over 1,100 pastoral volunteers were engaged across the sector.
CHA CEO Suzanne Greenwood said the peak was pleased to partner in this project to now obtain the views of residents and patients on the impact of pastoral care.
National peak body for spiritual care and ageing Meaningful Ageing Australia, which has a memorandum of understanding with ACU, also strongly supports the research objectives.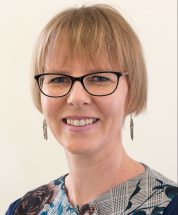 Meaningful Ageing CEO Ilsa Hampton said international research on the importance of quality pastoral and spiritual care has been growing steadily over the last couple of decades.
"However, Australian funders have been slow to grasp its significance for our population, and in some cases, practitioners have been suspicious that researchers will not understand the tender heart in what they do," Ms Hampton told AAA.
"Any effort to shine a light on this important work, to highlight its value and ultimately to shape quality practice is a worthwhile investment."
Read more about the project here.
Want to have your say on this story? Comment below. Send us your news and tip-offs to editorial@australianageingagenda.com.au 
Subscribe to Australian Ageing Agenda magazine