Implementing positive culture strategies into aged care workplaces leads to improved employee engagement and greater customer satisfaction, a social sector expert tells Australian Ageing Agenda.
Queensland University of Technology research fellow at the Australian Centre of Philanthropy and Nonprofit Studies Dr Ruth Knight said it was important for organisations to talk about culture and understand the strengths and weaknesses of their current culture.
"Aged care organisations need to understand how powerful culture is and that it can be harnessed to drive the services, customer service and their brand," Dr Knight told AAA.
Dr Knight is appearing at the Better Boards Conference on governance and leadership for the not-for-profit sector next month to talk about the increasing number of organisations creating a culture strategy and which culture values have a positive influence on the workforce.
Regular communication between staff and leaders can create positive engagement and build on the workplace culture, she said.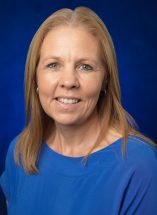 "Sometimes we forget to really celebrate even the small things that happen within the organisation and when people work together. When you see good team work, it should be celebrated," Dr Knight said.
"If you have a culture that supports innovation and creativity, you're more likely to have staff that are thinking about problems and making better decisions in the way they provide their services," she said.
The way employees feel about their work, productivity, relationships within the organisation, decision-making, mental health and their ability to cope with stress are among the ways workplace culture affects staff.
"If we have good culture within an organisation, staff are going to be much more likely to achieve their goals and objectives. It will reduce staff turnover and affect how stakeholders see an organisation," Dr Knight said.
To create a good culture in their workplace, aged care providers needs to find a balance between compliance, efficiency and productivity as well as responding to own human needs, which include connecting, caring, creativity, relationships and health, she said.
"It's about balancing the needs of the organisation and our human needs so that employees are more likely to feel engaged in the organisation and productive," Dr Knight said.
"We need engagement, people feeling productive and like they want to do a good job," she said.
To achieve this balance, aged care providers need to look at how leaders in the organisation are modelling the culture and accountability through support and positivity towards staff, which will reflect in their customer service.
Take home message
Dr Knight said the key message for the sector is that good culture is critical to success.
"If organisations and leaders don't harness the culture, they're going to find it difficult and have many challenges."
However, strategy, development and implementation in the organisation will more than likely be a success if the culture is right.
"If we're going to harness the power of culture, then we need a strategy to promote and communicate the desired culture. When that happens, you'll engage staff and people will feel connected because they'll feel the organisation cares about the culture," Dr Knight said.
The Better Boards Conference will take place at Adelaide Convention Centre on 9 – 12 August.
Find out more on the Australian Centre for Philanthropy and Nonprofit Studies here.
Comment below to have your say on this story
Send us your news and tip-offs to editorial@australianageingagenda.com.au 
Subscribe to Australian Ageing Agenda magazine and sign up to the AAA newsletter