New protections for seniors and ensuring nationally consistent laws to respond to elder abuse are among the key goals of a new national plan being developed by federal and state governments.
Attorney-General Christian Porter said the national plan would bring government, business and community stakeholders together to properly address the critical issue.
The plan was a cornerstone recommendation of the major Australian Law Reform Commission report on elder abuse, handed down last June.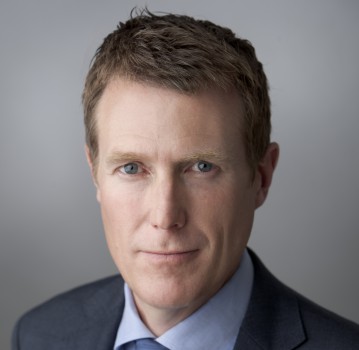 The ALRC's report covered a range of areas including family agreements, superannuation, banking and enduring appointments.
Almost a third of its 43 recommendations involved changes to the laws governing residential and community aged care.
It recommended strengthening protections for seniors in aged care including a more extensive scheme for reporting and investigating alleged incidents.
It also proposed a new benchmark for adequate staffing levels in aged care, more extensive employee screening and regulation of "restrictive practices."
Speaking at the National Elder Abuse Conference in Sydney on Tuesday, Mr Porter said the plan had five key goals:
promote the autonomy and agency of older people;
address ageism and promote community understanding of elder abuse;
achieve national consistency;
safeguard at-risk older people and improve responses; and
build the evidence basis.
But he said that addressing elder abuse was not just a legal issue and that attorneys-general would work with ministers across health, community services and other portfolios to develop the plan, in consultation with seniors, the community sector and the business and financial sectors.
Along with issues relating to the family law system, Mr Porter told the Sydney audience he intended to make elder abuse policy "a personal and central focus for the next 12 to 24 months."
The Council of Attorneys-General expect to receive a draft of the national plan by the end of the year, he confirmed.
Victoria launches action plan
Last week Victoria became the first state to launch Australia's first action plan to tackle elder abuse.
The plan, developed by the National Ageing Research Institute with support from Seniors Rights Victoria, the Office of Public Advocate, and community service providers, set out 10 priorities to address elder abuse.
These included the need to raise community awareness of elder abuse, increase ways to help seniors disclose elder abuse without fear, and provide education and training on elder abuse for all health professionals in health and aged care services.
"This action plan lays out simply what needs to be done to tackle the complexities of elder abuse by the community. It contains the views of older people," said Associate Professor Briony Dow, director of NARI.
Related AAA coverage:
Comment below to have your say on this story
Send us your news and tip-offs to editorial@australianageingagenda.com.au
Subscribe to Australian Ageing Agenda magazine and sign up to the AAA newsletter