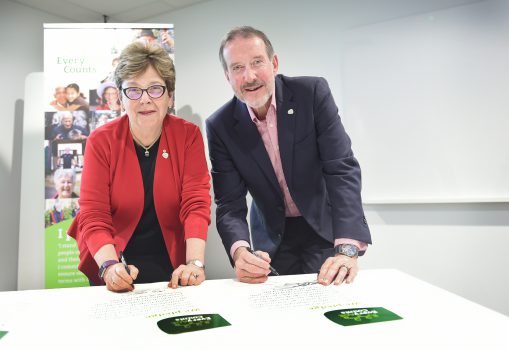 Aged care providers, peak bodies representing services, seniors and experts in ageing, and individuals from the media and academia are among a diverse group spearheading a campaign to counter age discrimination in Australia.
Just over 12 months after not-for-profit provider of aged, disability and family support services the Benevolent Society announced it was building the initiative, EveryAGE Counts was launched at its new offices in Sydney on Thursday.
The campaign, which includes 14 organisations and eight individuals as foundation members, aims to build a national people's movement that equips individuals and groups to speak out against ageism wherever they find it.
Speaking at the launch, campaign co-chair Robert Tickner (pictured above) said ageism was the last remaining bastion of discrimination and stigmatisation still largely tolerated in society.
"Ageism is an entrenched social norm, which is part of that informal body of beliefs and behaviours that we unconsciously accept as self-evident," he told the audience.
Mr Tickner called for a National Agenda for Older Australians to improve economic, social, health and civic participation outcomes for older people and a whole-of-government action on ageing and ageism.
"We would like to see governments at all levels help drive a public conversation about ageing and ageism including support for a broad, sustained public awareness and education campaign," Mr Tickner said.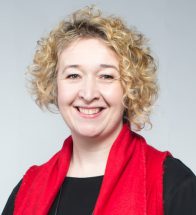 Aged care sector encouraged to lead the way
Campaign co-chair Kirsty Nowlan, executive director at The Benevolent Society, said the campaign was important because older people as recipients of aged care services and pensions were often portrayed as a burden and cost to society, which devalued people's experience.
"Aged care providers should get behind the EveryAGE Counts campaign because they deal with the reality of ageism on a daily basis," Dr Nowlan told Australian Ageing Agenda at the launch.
They can do that by supporting their residents and clients to join in the campaign as well take part at the organisational level, she said.
"Organisations can sign up to the campaign and then think with their staff about what it means for them to be part of an organisation that is confronting ageism," Dr Nowlan said.
"I strongly believe that people who work in aged care are going to be at the leading edge of this movement because [they are] deeply committed to older people and their wellbeing and we need to now get the rest of Australia on board."
All Australians are being called upon to visit the EveryAGE Counts website to pledge their support and watch and share the campaign video (below).
EveryAGE Counts organisational members
Australian Association of Gerontology
Aboriginal Community Services
Aged & Community Services Australia
Australian Human Rights Commission
The Benevolent Society
COTA Australia
ECH
Federation of Ethnic Communities' Council of Australia
National Seniors Australia
Per Capita
Regional Australia Institute
The Australian Centre for Social Innovation
United Voice
Your Life Choices
Comment below to have your say on this story
Subscribe to Australian Ageing Agenda magazine and sign up to the AAA newsletter