Since 1 July aged care organisations are now expected to adopt wellness and reablement approaches, raising a plethora of issues. For instance, how do you get staff and clients on board? And what happens if a client says no?
Aged care organisations must resist the temptation to adopt standardised approaches to wellness and reablement, instead empowering frontline staff to work creatively with clients in developing personalised strategies, a consultant has said.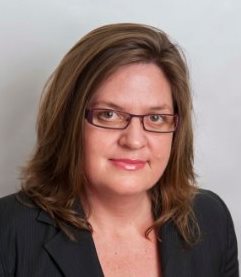 As many older people and their carers don't understand the rationale behind the active ageing approaches, and often resist them, frontline workers need to become advocates for reablement, backed by supportive leadership and not "command and control" style management.
That's according to researcher and consultant Carrie Hayter, who argued there was a real danger of organisations merely adopting uniform strategies because the active ageing approaches had been prescribed by government.
Ms Hayter was speaking ahead of her presentation at the upcoming Active Ageing Conference 2015, being hosted by Australian Ageing Agenda and Community Care Review to support organisations in adopting wellness, reablement and restorative care. (Access the conference website here).
She said the new requirements presented the sector with a leadership challenge, as the issue was around how community care organisations and their staff, and the related allied health professionals, engaged older people and their carers in the development and implementation of active ageing approaches.
Explaining the rationale
Crucially, research had shown that older people and their carers and allies often did not understand reablement and the reasons for it, said Ms Hayter.
As an example, she referred to instances where allied health professionals had developed programs but not "communicated the why" with clients and, as a result, were left frustrated when support plans were not followed.
Where there was resistance to wellness and reablement approaches, either from the client or a family member or carer, it often stemmed from ageism and negative beliefs about what the older person could and couldn't do, she said.
"From that perspective I tell frontline workers you can be a role model for active ageing because what you're doing is challenging ageism, when you work with people in the community and try to empower them to be in charge."
Ms Hayter said that frontline workers needed to be supported in this advocacy role, and for that reason controlling and risk-averse management approaches would not work. "You have to educate your frontline workers about how they can work with people to encourage them to be the best they can be, but also give them permission to be creative, think outside the square and come up with solutions."
Consumer choice: when clients say no
Another key question Ms Hayter will discuss in her presentation is the issues around when clients refuse to participate in active ageing approaches.
"In terms of consumer direction, if you accept that older people have a seat at the table, that they're driving it, what happens if they actually say they don't want to do reablement, they don't see the value in it and they refuse?
"That could be a reality for people. Then you have to go back to the drawing board; sometimes it's a negotiated process for people."
Providers needed to facilitate genuine consumer choice in this area by enabling clients to express their choices, and then negotiating with them at a frontline level, at a therapeutic level and at a management level, Ms Hayter said.
"There are a whole heap of challenges around that, which is not necessarily a technical problem that you can solve; it actually requires new ways of thinking about older people, new ways of working with people, and new ways of mobilising resources."
Related coverage:
Ensuring staff wellbeing key to implementing enabling approaches: advisor 
Dangers of food myths: Clients risking health due to poor diet
The Active Ageing Conference 2015 takes place on 29 October at the Amora Hotel, Sydney. Visit the conference website to access the full program and register