The new peak body to support the national coordination and advocacy of issues relating to the prevention of elder abuse has been formally launched in Sydney this week.
Elder Abuse Action Australia is an initiative of the Federal Government Attorney-General's Department announced in October last year along with $500,000 in establishment and work program funding.
The EAAA, which involves a growing network of organisations and individuals that work in elder abuse prevention and support services, was launched yesterday on the eve of today's World Elder Abuse Awareness Day.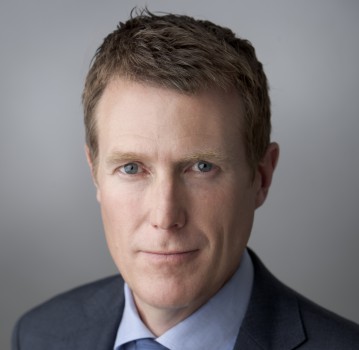 Commonwealth Attorney-General Christian Porter formally launched the new peak at the Seniors Rights Service in Surry Hills, Sydney.
"EAAA has been established to work in partnership with government to promote the safety, dignity, equality, health and independence of older Australians through education, capacity building, data gathering and research," Mr Porter said.
"This new alliance will play a key role in the development of a National Plan to combat elder abuse, which I announced in February."
He said EAAA was also working closely with government to investigate options to develop a central knowledge hub to make it easier for all stakeholders to access information and training to address and prevent elder abuse.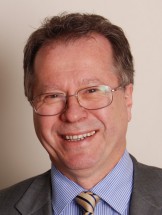 COTA Australia chief executive Ian Yates said the launch of EAAA was a crucial step to addressing elder abuse.
"Older Australians are among the most vulnerable to physical, emotional and financial abuse, and more often than not, incidences of abuse go unnoticed," Mr Yates said.
"Elder abuse is a manifestation of ageism and a sign of a much broader complex societal problem in our attitudes towards older Australians," he said.
Aged and Community Services Australia CEO Pat Sparrow said EAAA brought elder abuse to prominence.
"The program will contribute significant resources to tackling the problem of abuse at its root cause and developing solutions to address abuse in all forms," Ms Sparrow said.
She said EAAA and World Elder Abuse Awareness Day "demonstrates a commitment to eliminating elder abuse in all forms through education and prevention."
World Elder Abuse Awareness Day is an international initiative that aims to raise awareness of physical, emotional and financial abuse of older people.
As part of commemorations, Seniors Rights Service is hosting an event in Sydney today that includes the release of a new resource that aims to help address elder abuse in aged care and in the community.
The Community Elder Abuse Resource Project kit includes a series of 18 short videos and adult learning tools created by Ellen Fanning and Jenny Bray from interviews Ms Fanning did with the key speakers at February's National Elder Abuse Conference.
NSW Minister for Ageing Tanya Davies is due to formally launch the education kits at the event, which also includes a panel discussion on innovation and empowerment to stop elder abuse with representatives from the NSW Police, Elderlaw, Junction Neighbourhood Centre, Ethnic Communities Council of NSW and the Senior Rights Service.
The resource kits are available here.
Related coverage: Governments work on elder abuse plan
Comment below to have your say on this story
Send us your news and tip-offs to editorial@australianageingagenda.com.au 
Subscribe to Australian Ageing Agenda magazine and sign up to the AAA newsletter