Seniors' sexual health, habits and knowledge will be measured in a new study aimed at challenging perceptions of older people as asexual and developing educational resources and sexual healthcare policy.
A 2012 Kirby Institute report showed that within five years reported rates of gonorrhoea among over 60s had more than doubled while chlamydia had significantly increased.
In order to identify what factors may be driving such an increase, the first national study into the sexual relationships and safe-sex practices of older Australians, Sex Age & Me, has been  launched by Australian Research Centre in Sex, Health and Society at La Trobe University, in conjunction with the National Ageing Research Institute and the University of Sheffield.
Modern attitudes towards divorce and dating in later life, as well as the rise in internet dating, may have led to increased opportunities for older people's sexual engagement. However, according to Bianca Fileborn, a researcher on the study, the wrongly held assumption that older people don't have sex has meant they have been largely excluded from research on sex – until now.
"It's really difficult to anticipate what we're going to find. We're very interested to see what comes out of it, particularly what differences there might be between men and women, or people of different sexual orientations, who have probably had very different experiences growing up and very different sexual practices," she said of the study.
In particular, Dr Fileborn said it was largely unknown what older people knew about sexual health, or if age-related changes to the body impacted on the ability to maintain safe-sex practices.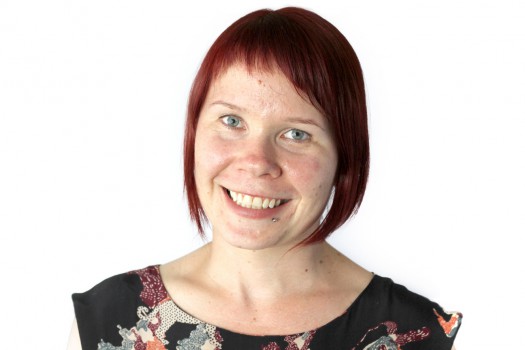 "There's this assumption that once you're an adult, you've got it all figured out and you know everything. That might not be the case. We're trying to identify if there are any particular gaps in knowledge or any barriers that older people might face about getting information about safe sex and sexual health," she said.
Dr Fileborn said that older generations may not have received comprehensive sexual education during their youth and may need a refresher.
"For a lot of people, they may have been in long-term, monogamous relationships for most of their adult lives, where the need to think about STIs or safer sex might not have been an  issue. If you then find yourself single or back in the dating field, are there any challenges in having to think about using condoms for perhaps the first time in a long time?"
Bring about improvement to policy
Dr Fileborn said she hoped the results of the study would inform healthcare practices around sex for older people. Recent research in the UK found that health practitioners, such as GPs, were reluctant to talk to their older patients about sex or incorrectly assumed they weren't having any, which meant STIs were often going untreated or undiagnosed. She saw a need for sexual health in later life to be addressed in government policy to help structure service provision and health responses.
An upcoming September conference, Let's Talk About Sex, organised by Alzheimer's Australia Vic and COTA Victoria, also aims to raise awareness of the sexual lives of older people and challenge taboos on the subject in aged care planning.
"This idea that you stop being a sexual being, it's devaluing and dehumanising in a lot of ways. There is a lot of value in challenging that assumption alone," said Dr Fileborn.
"Hopefully we're all going to be older one day, if we're lucky. It is important to be identifying some of these issues and starting these conversations so that we can all have sexually healthy lives right throughout the life course."
If you are over 60 and interested in taking part in the Sex Age and Me survey, visit the website. 
Want to have your say on this story? Comment below. Send us your news and tip-offs to editorial@australianageingagenda.com.au 
Subscribe to Australian Ageing Agenda magazine (includes Technology Review)