A new framework puts a stronger focus on psychosocial needs when providing continence support.
The Dignity in Continence Care Framework aims to support aged care nurses and care workers to identify and meet the needs of individuals dependent on others to help manage incontinence or maintain continence.
It has been developed by Dr Joan Ostaszkiewicz, an adjunct lecturer at Deakin University.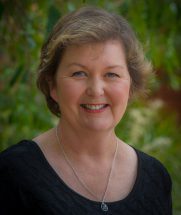 "It is a totally new way of looking at continence," Dr Ostaszkiewicz told Australian Ageing Agenda.
"It is not replacing the need for a medical focus but is calling for an equal focus on nursing and care."
Dr Ostaszkiewicz flagged the development of the framework based on her PhD research in an article for AAA last year (read that story here).
The framework is underpinned by dignity and care and focuses on:
adopting an empathic continence care approach
respecting personhood in dementia
communicating therapeutically
promoting authentic partnership in continence care
acknowledging stigma and social taboos
the need for a foundational continence assessment.
In practice it involves developing an education program that starts with a focus on the human experience of being incontinent, then explores and challenges beliefs about continence care practices, Dr Ostaszkiewicz said.
She highlighted role play as an effective method for providing staff with the knowledge and skills to communicate in ways that built resilience and promoted wellbeing in residents.
Informed by aged care staff
The framework is tackling the gap between best practice recommendations for continence care and the actual care often provided in aged care, Dr Ostaszkiewicz said.
"A lot of the recommendations that are made don't resonate with nursing home staff because they are dealing with a very complex highly-dependent population most of whom are cognitively impaired."
The framework is based on insights that aged care nurses and care workers shared with Dr Ostaszkiewicz as part of her research.
"It has been developed from their wisdom and knowledge of what works, what was important for them [staff] and what they felt was important for residents," she said.
"This framework puts the onus on the facility, nurse or whoever is doing the assessment to try to elicit what the resident wants for themselves for their own care rather than have something they are socialised into."
An education program could equip aged care staff with the knowledge and skills to manage the personal nature of providing continence care and make the residents feel safe and respected, she said.
The framework should be applied across aged care practice including education programs in the VET sector to prepare new workers, she argued.
Dr Ostaszkiewicz is seeking funding and aged care partners to develop an education program and test the framework.
Comment below to have your say on this story
Send us your news and tip-offs to editorial@australianageingagenda.com.au 
Subscribe to Australian Ageing Agenda magazine and sign up to the AAA newsletter