An architecture practice and three universities have secured over $1 million to develop a new model of shared living and learning for seniors and school students.
The five-year research project aims to explore how primary and secondary schools and residential aged care and retirement living environments can be integrated to improve health outcomes, promote social inclusion and make better use of existing infrastructure.
Fulton Trotter Architects, Queensland University of Technology, Australian Catholic University and Deakin University are undertaking the five-year research project with the support of a $1.1 million National Health and Medical Research Council's Ideas Grant.
Fulton Trotter Architects director Mark Trotter said the model intended to reduce loneliness among aged care and retirement living residents and strengthened connections between the generations through improved intergenerational understanding.
"I'd hope to achieve a model of schooling and a model of caring for our elders that integrates both and enriches the lives of Australians both in terms of health and education on all fronts," Mr Trotter told Australian Ageing Agenda.
The model also intends to promote career opportunities for young people and maximise the use of real estate and buildings, said Mr Trotter, an investigator on the project.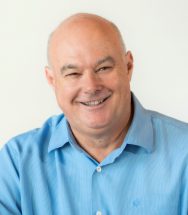 "The idea is to have shared facilities where the elderly and young are inhabiting those spaces at the same time throughout the day.
"We have schools that are generally land rich and we have an elderly community, which in terms of finding facilities to house our elderly, land poor but asset rich."
He said schools also had several facilities not used outside of school hours that many older people could enjoy.
"A school is rich with music rooms, technology rooms, libraries and swimming pools. Almost every facet of a school is this incredible environment that closes between 3 o'clock and 5 o'clock in the afternoon and isn't available again until 9 o'clock in the morning when the students arrive again," Mr Trotter said.
The project also aims to breakdown the silos that exist in aged care, retirement living and school environments.
"One of the great ways of engaging the elderly and reducing loneliness and reducing the sense of isolation is through the continuation of lifelong learning," Mr Trotter said.
"Schools with their facilities have that capacity and so the excitement here is not that only the young people are learning, all of the people involved will be learning."
The first stage of the project, which commenced this week, involves selecting four PhD candidates from QUT's schools of design and property economics and ACU's schools of allied health and behavioural health sciences to undertake research on the project.
Industry partners include Wesley Mission Queensland, Redeemer Lutheran College, Lutheran Services Queensland and Minx Architecture.
Comment below to have your say on this story
Subscribe to Australian Ageing Agenda magazine and sign up to the AAA newsletter