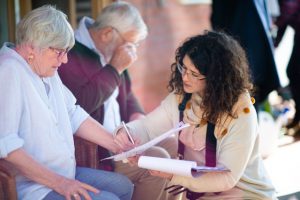 A new video series has been launched to encourage and help people talk with their loved ones about accessing residential aged care services.
The six-episode series and campaign Unspoken Truths has been launched by South Australian aged care provider Helping Hand.
It focuses on a family embracing the tough conversations about the older members accessing care services and the message 'we hear you'.
It also shows individual perspectives and experiences of family members about ageing and aged care.
Helping Hand CEO Chris Stewart said the videos aimed to encourage families and loved ones to talk about aged care services.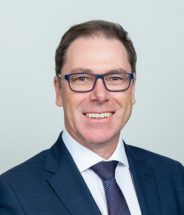 "We saw it as a fantastic opportunity to start different sorts of conversations around what it is like for people to start using aged care services," Mr Stewart told Australian Ageing Agenda.
"We called it Unspoken Truths to create that honest conversation about our sector and how Helping Hand sees itself in enabling families to have these conversations," he said.
Mr Stewart said the launch of the videos ties in well with the aged care royal commission's interim report, which emphasised the need for honesty, transparency and person-centred conversations.
"We believe the campaign really speaks towards that and has entered a big step towards achieving that for the sector overall," he said.
A range of accompanying tools and materials have also been developed to assist families with information on the types of difficult conversations they may face and open questions that may help conversations.
The topics covered include:
guides to making life at home easier
talking to parents
making decisions with dementia.
Mr Stewart said the campaign will run in general practitioner clinics, pharmacies, bus stops and in cinemas.
Helping Hand executive manager of marketing and customer experience Samantha Giorgatzis said the series provided practical help for families.
"We want these films to encourage conversation about how it feels to get older or how it feels to watch your mum or dad get older, and start a positive conversation about choices and decisions," Ms Giorgatzis said.
"Each person's journey is unique and different," she said. "We recognise that it isn't an easy time in life, and it is one of the hardest decisions a family will ever make."
The series was written by Matt Bate, an award-winning documentary filmmaker, and directed by Maddie Parry.
The project was designed by Adelaide for-purpose creative agency Freerange Future and includes local actors with relatable experiences about ageing and aged care.
Access the Helping Hand videos and resources here.
Aged care recipients star in short film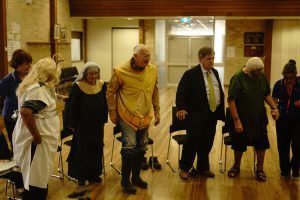 Elsewhere, members of integratedliving's Woy Woy, Gosford and Gorokan drama groups in New South Wales have created and starred in the short film Where the Lost Things Go.
The comedy was written and directed by integratedliving's Central Coast Activity Centre clients.
Integratedliving's dementia services manager Kerry Garth said the film has had a positive effect among participants.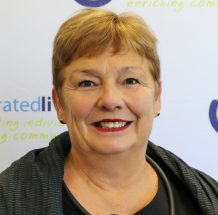 "Our clients drew from their personal stories of everyday life, love and friendship as a means to celebrate their individual value.
"The project has allowed our clients the scope to be in the moment and create something unique.
"Their comedic skills will make people smile," Ms Garth said.
"Our clients all worked extremely hard and were very particular about getting the details right, including set design, costumes and make up," she said.
Integratedliving CEO Catherine Daley said "the production of this film has meant so much to our clients on the Central Coast and I'm excited they have the opportunity to see the fruits of their labours on the big screen."
The short film will premiere at a special screening on 25 November at 9:30AM at Avoca Cinema located at Avoca Beach in NSW.
Comment below to have your say on this story
Subscribe to Australian Ageing Agenda magazine and sign up to the AAA newsletter