Almost half of Australian seniors feel their identity is poorly understood or not heard well by their loved ones, a new survey shows.
The online survey involved 1,000 Australians over the age of 65 and was commissioned by national spiritual care and ageing peak body Meaningful Ageing Australia.
It found that 42 per cent of respondents felt their identity was not understood by the people they were closest to while 56 per cent of participants reported they would feel more content about their spiritual needs being understood if their loved ones or support services asked them more frequently about their experiences and life stories.
The survey was undertaken as part of Meaningful Ageing Australia's recently launched 'See me. Know me.' initiative, which CEO Ilsa Hampton said aimed to make older people feel valued as individuals and promote spending time with loved ones.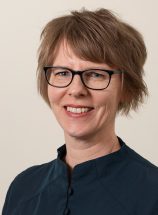 "[It was launched] for seniors to feel they matter, to build their understanding about contemporary spiritual care and ultimately to empower them to find aged care that will value them as a whole person," Ms Hampton told Australian Ageing Agenda.
The initiative, includes free resources to better connect with older people, including conversation starters, purpose thought-starters, posters and questions to ask aged care providers.
Elsewhere among the survey findings, the top concern when considering ageing was the lack of government and aged care support. This was followed by not being able to do the things they love, losing their freedom, becoming a burden on family members and feeling less connected to people that matter.
The greatest source of hope was being with people that they care about (62 per cent), followed by their children (61 per cent), grandchildren (60 per cent) and interacting with elements of nature, including gardening, watching the sunset or walking outside (49 per cent).
Ms Hampton said the findings reinforced the importance of the initiative.
"I expected children and grandchildren to be important, but not necessarily to be the items at the top of the list in terms of sources of hope," she said.
Ms Hampton said it is important for families to make a commitment to connect with their loved ones and for aged care providers to commit to engage with their residents.
"If you commit to engaging with each person's spirituality and embed this into the culture of the organisations, you will then build models of care, systems, processes and supports that ensure people feel heard and understood."
Other key findings
79 per cent of people are not looking forward to the ageing process
63 per cent of people fear ageing to some degree
57 per cent of people look forward to ageing because they believe they will have more time to do what they love and spend more time with family and friends
a top concern for people considering aged care services was not knowing the best questions to ask.
Ms Hampton encouraged all Australians over the age of 65 to complete the survey here.
Access the See me. Know me. resources here.
Comment below to have your say on this story
Subscribe to Australian Ageing Agenda magazine and sign up to the AAA newsletter