A new letter writing initiative is connecting older Australians who are socially isolated due to COVID-19 with a network of writers across Australia.
The Letterbox Project has been launched by Connected AU, an online platform to connect and engage.
The project aims to connect thousands of older Australians who have been excluded from their usual social networks during COVID-19 with a network of over 3,000 writers, including families and school groups.
Consumer peak body Council on the Ageing Australia supports the initiative and is calling on the community to register older family members, friends or neighbours who would like to receive written letters.
COTA Australia chief executive Ian Yates said the initiative is important especially as Australia's COVID-19 restrictions ease, however visitor restrictions in aged care are still in place.
"Meaningful social connection is central to everyone's health and wellbeing, including older Australians," Mr Yates said.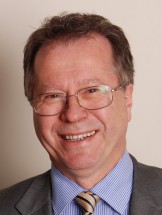 "But older Australians living alone and those in aged care homes can often feel isolated at the best of times, let alone in the midst of a pandemic where they are encouraged to avoid company for their own safety," Mr Yates said.
Connected AU founder Mea Campbell said receiving a letter from someone you've never met and who wishes to bring you joy is a wonderful feeling.
"It's a sense of connection that is unique to letter writing, and it gives visibility and value to the recipient," Ms Campbell said.
"The project resonates with so many people and organisations, the idea that those of us who are lucky to be healthy, and surrounded, can gift our time to someone whose experience might be more challenging," she said.
Find out more information here.
Providers launch pen pal programs
New South Wales aged care provider Catholic Healthcare has set up a pen pal program with its volunteers and a group of Year 8 students from St Ignatius' College in Riverview.
The program currently involves 35 students who will write at least four letters to the resident they have been matched with for Term 2.
St Ignatius' College's faith in service coordinator Katherine Zerounian said the students are enjoying the opportunity to brighten someone's day.
"They are keen to learn more about what life was like for their pen pals when they were young and to help ease feelings of being alone while visits to homes are restricted," Ms Zeounian said.
Catholic Healthcare have 26 residents to date participating in the program across eight facilities.
The provider hopes to expand the program in the coming months to involve students in other year groups.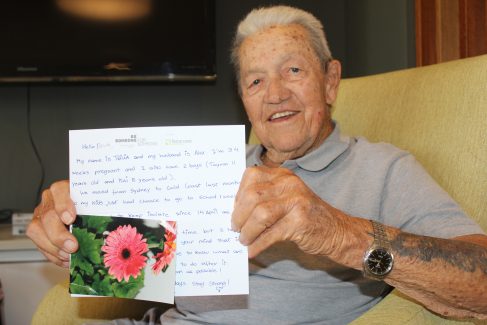 Similarly, a Feros Care initiative is also sending letters to help seniors who are isolated during the pandemic.
Gold Coast-based initiative Be Someone For Someone has launched the 1,000 Notes of Friendship campaign to help brighten the day of seniors.
The letters will be addressed and delivered to seniors receiving residential aged care across the country and home care services in the local community.
Be Someone For Someone head Jo Winwood is calling on the community to participate.
"We want more people to join the crusade so that thousands of seniors can experience the joy of receiving a letter and take solace in the knowledge that people care," said Ms Winwood.
"It's a simple gesture, but the power of a handwritten letter – that personal touch from one human being to another – can make a huge difference in someone's life," Ms Winwood said.
Find out more information here.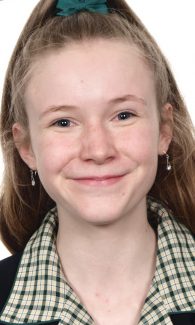 Creating friendships with students
In Victoria, 12 residents at VMCH's Corpus Christi Aged Care Residence in Clayton are receiving letters from Year 9 students at Aquinas College.
Aquinas College student Charlotte said she joined the program because she wanted to help vulnerable seniors during this difficult time.
"It has brought me so much joy that I can help someone who is isolated like myself. I think volunteering is a great thing to do because the rewards it brings are so nice. It feels really good to know you are helping someone," Charlotte said.
Also in Victoria, 24 residents at Mercy Health's Mercy Place Fernhill facility, located in Melbourne's southeast, received personalised letters from students at Sandringham East Primary School.
Mercy Place Fernhill service manager Josh Wonder said the letters were a wonderful surprise for both residents and staff.
"We are grateful our residents had an opportunity to safely connect during a time where they may be missing some of the social interactions they would typically have," Mr Wonder said.
In Melbourne, community estate Woodlea has also launched a pen pal program to connect the community with residents at Sutton Park Aged Care and Kalyna Care.
Kindergarten students from Woodlea Early Education have also signed up to participate in the program.
Handwritten letters and drawings will be addressed to a mailbox at the Woodlea sales hub in Aintree and will be scanned, emailed and printed off by staff at the aged care facilities.
Sutton Park Aged Care lifestyle coordinator Deb Gunn said the program is reducing social isolation among residents and strengthening intergenerational relationships.
Comment on the story below. Follow Australian Ageing Agenda on Facebook, Twitter and LinkedIn, sign up to our twice-weekly newsletter and subscribe to AAA magazine for the complete aged care picture.