Introducing a successful new care approach in residential services requires a cultural change training program that is backed by new processes, a provider will tell a best-practice forum on wellness and reablement. 
NSW provider the Whiddon Group is in the process of a large-scale rollout of a new model that integrates care for social, emotional, physical and clinical needs throughout its aged care services.
The MyLife approach is underpinned by relationship-based care, which recognises the importance of the day-to-day relationships between aged care residents and the staff who care for them, and creative programs, said Karn Nelson, Whiddon's executive general manager strategy and innovation.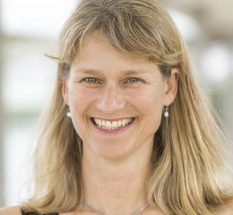 "The services that have implemented the program most successfully are those that have put the most effort into changing structures and introducing new processes behind the program," Ms Nelson told Australian Ageing Agenda.
"This is a powerful signal of change to staff."
To be successful, new programs need careful change management and understanding that it is a collaborative process that will develop along the way, she said.
"Particularly with wellness and reablement programs, partner with clients and families to ensure that you are designing programs in a way that will work for them and make them feel more in control.
"If your residents and families feel involved they will help drive momentum."
Ms Nelson is sharing Whiddon's learnings on implementing its new approach at the Wellness and Reablement Best Practice Forum in Sydney later this month.
The forum aims to show people working in aged and disability services models and strategies providers have implemented to achieve independence, wellness and reablement outcomes for their clients.
Ms Nelson said relationship-based care and creative ageing promoted wellness and reablement by building capability, participation and self-esteem.
"Staff build a greater understanding and knowledge of clients' motivations, needs and personalities and are able to provide a more personalised level of care.
"Creative ageing programs offer clients opportunities to learn, continue self-development and to increase their social networks and general participation and enjoyment in day-to-day living," she said.
Measuring wellness
Elsewhere at the forum Macquarie University research fellow Dr Beatriz Cardona will discuss measuring outcomes of wellness and reablement and the Australian Community Care Outcomes Measurement (ACCOM) Tool.
The tool is being piloted by aged care organisations in NSW to measure the effectiveness of their wellness and reablement programs including in the areas of social rehabilitation and activities of daily living, she said.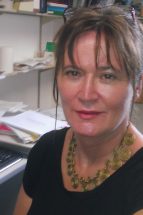 "The ACCOM tool measures changes in health and quality of life outcomes that can be attributed or partly attributed to services," Dr Cardona told AAA.
"Organisations delivering wellness and reablement programs often rely on health and functional indicators to ascertain impact but these do not capture quality of life outcomes, which in many instances are better indicators of the effectiveness of interventions for consumers receiving home care programs."
The tool can be used to measure outcomes and to support older people in identifying their care goals and needs with a quality of life focus, she said.
"Residential and home care providers can integrate the tool in their care planning and care review within a framework of personalised and consumer directed care."
The Wellness and Reablement Best Practice Forum takes place on 20 April at the Bankstown Library and Knowledge Centre.
Want to have your say on this story? Comment below. Send us your news and tip-offs to editorial@australianageingagenda.com.au 
Subscribe to Australian Ageing Agenda magazine