Diversity is an asset and something to be celebrated, ECH Group diversity manager Robyn Burton tells Australian Ageing Agenda.
There is a tendency for the government to be seen as benevolent for providing funding for culturally-appropriate services, says Robyn Burton, diversity manager with ECH Group, a provider of home aged care and support and retirement living services in South Australia.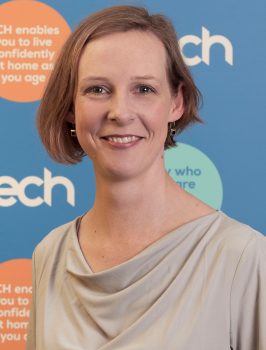 But this mindset needs to change to recognise the positive contribution and richness that diversity adds to society, says Burton.
"People from diverse communities have a right to high-quality services that meet their cultural requirements, therefore service providers need to embed culturally-appropriate services into their core business instead of it being seen as an optional extra," Burton tells AAA.
She says the key consideration in the development of a single diversity framework for aged care is recognition that culturally and linguistically diverse (CALD), lesbian, gay, bisexual, transgender and intersex (LGBTI) and indigenous Australian community groups are distinct.
In the lead up to the expiration of the existing CALD and LGBTI ageing and aged care strategies, Ken Wyatt, who is the minister for both the aged care and indigenous health portfolios, has begun consultations to consolidate the strategies into one diversity framework.
"It is important to ensure that the specific needs of each group – First Australians, CALD communities and LGBTI communities – are given adequate resources and attention within the framework to avoid a one-size-fits-all mindset," says Burton.
"They each face unique cultural, historical and systemic issues that create barriers when accessing aged care services."
Understanding the cultural norms and needs of indigenous Australians and people from non-English speaking backgrounds has been Burton's passion since her days as a diversional therapist.
"A person's culture is central to their identity, shaping their worldview and life experiences," she says.
Burton has worked in the industry for 18 years in a variety of roles and settings – her first role was a kitchen hand in a residential care facility. Since then she has been a diversional therapist in community services and then recently undertook a social work degree.
This led to Burton completing a social work placement looking at a service provider's capabilities in meeting the needs of older LGBTI people. It became the platform into project management in the area of LGBTI ageing, which she has been focusing on for the past four years. During this time she has served on a number of LGBTI community boards and the South Australian government's Rainbow Advisory Council.
"I am passionate about ensuring that service providers recognise and respond to the cultural requirements of their clients," Burton says.
"This involves moving away from providing support regardless of race, religion, sexual orientation or gender identity, towards providing support that takes regard of the cultural requirements that individuals have when accessing services."
At ECH, Burton's role is to make accessing services an easy and enjoyable process for everyone, which she says involves recognising that many people within some diverse community groups face systemic and personal barriers including with language, the non-recognition of specific cultural needs and discrimination.
Her current projects include working with LGBTI communities on the development of tailored services for LGBTI clients, which will be rolled by the end of the year. Also this year, she will be working with members of a range of ethnic and cultural groups to develop tailored services for CALD communities.
In August, ECH Group achieved the "Rainbow Tick" accreditation, which provides a framework for ensuring organisations are inclusive and welcoming for people from LGBTI communities.
It is a rigorous assessment process that ensures accredited organisations have demonstrated commitment to LGBTI inclusion and the provision of culturally appropriate services, says Burton.
"The framework focuses on cultural safety and as such can be extended to include people from other diverse community groups such as CALD and First Australian communities."
Burton says her favourite part of the job is working with people from these diverse communities to provide services that meet their cultural needs.
"I also love opening the eyes of our staff members to the enormous value of diversity and the fantastic contribution that diversity makes to our organisation and society as a whole."
However, there are challenges, and she says her biggest is the stereotype of older people being closed-minded, racist or homophobic.
"There is an assumption that the message of diversity needs to be promoted gently, as many older people have values and beliefs that are at odds with inclusivity of people from LGBTI communities and people from non-English speaking backgrounds.
"In my opinion, this assumption is unjustified as older people have lived through an era of massive progressive social change and many were at the forefront of this change."
She says older people are often not given the credit for their life experiences and assumptions of older people are therefore sometimes limited and inaccurate.
"It is up to service providers to be proud about valuing inclusivity without hiding behind an assumption that we're going to offend people. Diversity is a wonderful thing and something to be celebrated," says Burton.
This article was first published in Australian Ageing Agenda magazine.
Comment below to have your say on this story
Send us your news and tip-offs to editorial@australianageingagenda.com.au 
Subscribe to Australian Ageing Agenda magazine and sign up to the AAA newsletter