Aged care providers need to focus on engaging residents in their care rather than just approaching family members, an industry conference heard.
Mark Brandon, chief policy and regulatory officer at Estia Health, says it is important for providers to listen to residents' perspective of the care they want if they are able to communicate for themselves.
"Wherever possible, we need to go back to the resident," Mr Brandon told delegates at the Governance in Aged Care conference in Sydney last week.
Mr Brandon said providers often spoke about family members of a resident, which excluded the resident having a say in their own care.
It is not reasonable to exclude someone from input to the care just because they are struggling to communicate, and often family members may think their loved one wants one thing, but often the resident wants something else, he said.
Mr Brandon said residents should always be involved in the care process.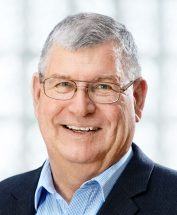 "You don't need to be able to be able to communicate with someone to know if they like the food, they usually would just push the food away," he said.
"I don't think there is a stop point, you always keep trying," Mr Brandon said.
Having a sense of control over their care is important to residents, he said.
Mr Brandon said residents' value staff skills, positive relationships with staff, the presence of permanent staff and consistent and routine care.
It is also important to see residents a partner in care, rather than a care receiver, to improve their quality of life, he said.
Aged care providers are ultimately responsible for the health and care of the resident in all instances, Mr Brandon said.
"Our first duty is to the resident, and sometimes it's about protecting the residents from their families."
Mr Brandon told conference delegates about a family member who demanded their loved one be restrained in a chair.
"You don't restrain someone just because someone else has told you to," he said.
"Aged care is a relationship-based activity where the needs, expectations and aspirations of residents are paramount," he said.
The Governance in Aged Care conference took place at the Sydney Boulevard Hotel on 29-30 May.
Comment below to have your say on this story
Subscribe to Australian Ageing Agenda magazine and sign up to the AAA newsletter