Aged care organisations need to focus on keeping their workforce engaged during the scrutiny of the aged care royal commission, an aged care executive tells Australian Ageing Agenda.
Providers also need to help staff see the positive side of the Royal Commission into Aged Care Quality and Safety despite negative reports in the media, said Kasy Chambers, executive director at New South Wales-based provider Anglicare.
"Don't paint the royal commission only as negative and don't be defensive. Talk about it as an opportunity to learn from others, and to have the spotlight of the country on your work area," Ms Chambers told AAA ahead of her appearance at the Strengthening the Aged Care Workforce conference on Tuesday.
"It is a time for us to think together as a sector about what really great aged care would, could and should look like. These are wonderful conversations to involve staff in and will help us generate lots of new ideas and innovations," she said.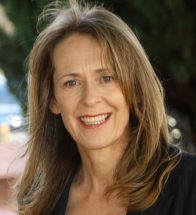 To help engage staff and manage internal expectations from media pressure and public scrutiny, Ms Chambers said providers needed to acknowledge the work staff undertook.
"It can be draining to maintain the hyper vigilance of the media attention, along with managing the day-to-day. It becomes doubly important to celebrate the day-to-day," Ms Chambers said.
It is also important for organisations to help staff understand the news from the royal commission, as most staff won't have time to go through the transcripts, she said.
"A monthly briefing about what is going on, what your organisation does in that space and any changes you are thinking of as a result [of the royal commission] could be useful," Ms Chambers said.
"It's important to manage the internal culture because face-to-face workers are the brand ambassadors."
These are among initiatives Anglicare has implemented to improve morale and keep staff engaged and it has resulted in clarity on the care Anglicare and its staff want to provide to its residents, Ms Chambers said.
"It is a clear mandate for us to talk about the aged care we want, and how to deliver it," she said.
She said providers need to act now to provide quality care for its residents.
"Prepare, listen and act. Don't wait for the final report. Older Australians deserve the best care we can give right now," she said.
The Strengthening the Aged Care Workforce conference takes place at the Sydney Harbour Marriott on 4-5 June.
Comment below to have your say on this story
Subscribe to Australian Ageing Agenda magazine and sign up to the AAA newsletter