A new podcast series has been launched to celebrate and acknowledge the lives of the least spoken about older generation of seniors, the series creator tells Australian Ageing Agenda.
The eight-part series delves into the history of nine seniors including eight Freedom Aged Care residents who are part of the so-called silent generation, which demographers classify as those born between 1925 and 1942.
Host and creator of The Silent Generation Podcast Amber Petty said today's narcissistic culture that is focused on people projecting a certain image was part of the reason this generation was the least spoken of.
"It's very solo today, whereas their generation was all about community," Ms Petty told Australian Ageing Agenda.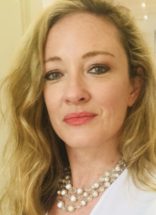 Ms Petty said she learned all the participants possessed great resilience and an attitude of "get up and get on with it today."
She shared the story of Freedom Aged Care resident Helen Gray, 82, who features in podcast three.
"Ms Gray developed Scarlet Fever when she was 7 and had to be contained in her bedroom for 12 months. She would watch her siblings and parents outside having fun during summer and she wasn't allowed to leave her bedroom or have her parents cuddle her," Ms Petty said.
"Some of the stories of her resilience I found amazing. I don't think anyone would see her walking down the street and think twice about the memories and survival tactics of this interesting generation."
Ms Petty's inspiration for the series stems in part from her grandmother, who died more than 20 years ago.
"I had no one in my life from her generation anymore and I felt completely disconnected from that older generation, from the wisdom, history and stories," Ms Petty said.
More recently she was inspired by observing a constant media focus on millennials, which refers to those born between 1981 and 1996, she said.
"We are so obsessed about this one young generation and yet nobody seems to be looking at the elderly in the community and seeing these people have so much wisdom and knowledge and so many stories."
Mr Petty said one of her goals was to share the podcasts with people aged 20 to 45 to help them notice the importance of older generations.
"I want people to think about this when they visit their grandparents and to really ask them about their lives because when they're gone, they'll wish they did.
"I also want more people in society to bring the elderly into conversations about the community and into conversations about life matters," Ms Petty said.
Ms Petty said she is looking to continue the podcast series to share more conversations with people from the silent generation.
"There's certainly more than eight great stories in this generation," she said.
Access The Silent Generation Podcast here.
Comment below to have your say on this story
Send us your news and tip-offs to [email protected] 
Subscribe to Australian Ageing Agenda magazine and sign up to the AAA newsletter