They say laughter is the best medicine and for residents of Cranbrook Care aged care homes that certainly seems to be the case.
In partnership with the Australian charity The Humour Foundation, New South Wales aged care provider Cranbrook Care hosts weekly laughter therapy sessions across five of its sites.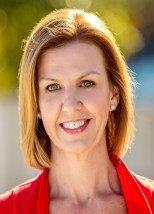 "We're constantly reviewing our lifestyle offering to identify opportunities to enhance the emotional, social, and physical wellbeing of our residents," said Cranbrook Care chief executive officer Lee Carissa.
Called the Laughter Care Program, professionally trained performers visit the homes and engage with residents using stories, props and improvisation.
To help residents reminisce, the performers dress up in costumes that chime with their earlier lives such as the 1940s, '50s and '60s.
The performers are far from slapstick clowns, said Ms Carissa. "They're empathetic souls with a talent for breaking down barriers and bringing smiles and joy to those who need it most."
International research shows that laughter and joy has many physiological and psychological benefits including positively impacting the cardiovascular, immune, and respiratory systems.
Laughter has also been found to reduce stress and anxiety. Indeed, findings from The Humour Foundation's SMILE Study – which measured the effect laughter had on residents living with dementia – showed a decrease in agitation levels to the same degree as anti-psychotic medication.
"Our research has shown that the Laughter Care program can help decrease resident depression and behavioural disturbances while increasing positive behaviour, boosting staff morale and uplifting the atmosphere of aged care facilities," said Karen Payne – The Humour Foundation's national program manager.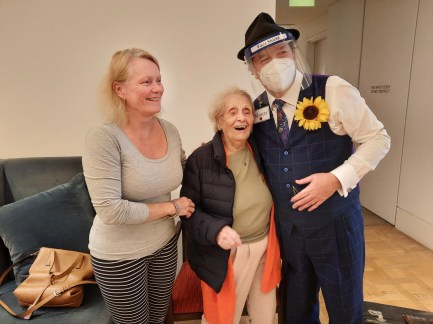 Cranbrook Care introduced the laughter therapy sessions to help improve the quality of life for residents who may be struggling with poor physical and mental health, or who may be feeling down due to isolation from family and friends.
"Since rolling out the Laughter Care program, we've received some fantastic positive feedback from both participating residents and staff who have said it's an absolute joy to watch the performers interact with residents who have been entranced by the new activity," said Ms Carissa.
As well as uplifting the spirits of residents, the program is also proving beneficial to Cranbrook's workforce, said Ms Carissa, "who derive real pleasure from seeing the impact of laughter therapy on the residents in their care."
The residents are still laughing and smiling when the performers leave said Ms Carissa. "After months of planning, we've been delighted to see this new program in action and to watch the experts quickly ascertain just how to engage with each resident and draw the most out of them through genuine one-on-one connections."
Comment on the story below. Follow Australian Ageing Agenda on Facebook, Twitter and LinkedIn, sign up to our twice-weekly newsletter and subscribe to AAA magazine for the complete aged care picture.