As Australia celebrates Pastoral Care Week next week, community and aged care providers will come together for a special workshop exploring options for providing spiritual care within the context of the wellness, reablement and restorative care philosophies that now underpin community care.
Spiritual care was highly relevant in the provision of home care, said Elizabeth Pringle, director of Improvement Matters, who is facilitating the workshop as part of next week's Active Ageing Conference 2015, being hosted by Australian Ageing Agenda and Community Care Review.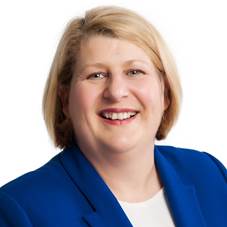 As spiritual beings, understanding what gives a person meaning, purpose and connection is at the heart of wellness, reablement and restorative care, said Ms Pringle, who is also currently working with the National Ageing Research Institute, PASCOP and Spiritual Health Victoria to manage the National Spiritual Care Guidelines in Aged Care project, funded by the Department of Social Services.
"Exploring the spiritual dimension as part of routine assessment and case management can greatly enhance understanding of what is likely to work for each person. Unresolved spiritual issues can undermine psychosocial development and impact on quality of life," Ms Pringle said.
Conversely, research such as that by Professor Elizabeth MacKinlay in 2006, had shown that with effective spiritual care, quality of life increases and often depression substantially reduces, Ms Pringle said.
"Spiritual care can also support people to transcend loss and disability. Whilst most people accept the links between the mind, body and spirit, often the spiritual dimension is ignored because it is conflated with religion and or seen to be exclusively the domain of clergy or spiritual care workers.  Whereas, spiritual care is everybody's business appropriate to their role and relationship."
Ms Pringle said the workshop would explore how to identify spiritual needs and explore options for providing spiritual care within the context of wellness, reablement and restorative care.
The Active Ageing Conference 2015, which takes place in Sydney next Thursday, coincides with Pastoral Care Week, which runs from 25 to 31 October.
Pastoral Care Week celebrates all those who provide spiritual support to others, regardless of spiritual, religious or cultural background.
This year's theme, Spiritual Care Together, focuses on holistic care of the individual and the need to work collaboratively across disciplines to meet the biological, psychological, social and spiritual needs of those for whom we provide care.
Various resources are available on the Pastoral Care Week website.
The Active Ageing Conference 2015 takes place on 29 October at the Amora Hotel, Sydney.
Visit the conference website to access the full program and register