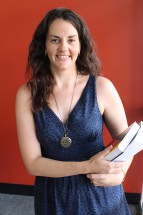 Helping families to cope with the psychological stress of placing a family member into aged care is the focus of new research, which aims to improve the emotional support available to carers.
Amanda Axsentieff, who is leading the University of Sunshine Coast project, said while there had been substantial research into the effect of moving into an aged care facility for care recipients, the impact on families was less well-known.
She said this study aimed to focus attention on the psychological and emotional needs of carers in the transition process, especially those that struggled with guilt, depression and bereavement.
"There is a lot of evidence to suggest that caregivers in the community experience physical and mental illness as result of their caregiving but research also suggests that that continues once their loved ones are placed into care, especially at the start," she told Australian Ageing Agenda.
"People assume that once the person that is causing them the stress has moved out of the home into a care facility, those stressors are gone. But they still care about that person; they are still trying to advocate for them," she said.
"The physical stressors might not be there but the psychological ones still are."
Ms Axsentieff said the study was initiated because some aged care staff had observed that families had been externalising unaddressed psychological symptoms into rude or aggressive behaviour towards staff.
She said this was an important issue because negative interactions with families contributed to staff burnout.
To address the ongoing stress and anxiety experienced by families, the study is trialling a cognitive behavioural therapy program among study participants, which aims to help families find meaning in caring and shift attention away from negative thought patterns.
"Providing coping skills education and support to caregivers should reduce the amount of guilt and depressive symptoms they experience. In turn, this will support a more engaging relationship with facility staff and ultimately create better quality of life for care recipients," she said.
The Finding Benefits study is being run in conjunction with NoosaCare Inc. Carers living in the Sunshine Coast can participate by contacting Amanda Axsentieff on: ajh034@student.usc.edu.au