A new study is investigating the impact that volunteer-led befriending has on the mental health of aged care residents.
The National Ageing Research Institute research project is one of the seven projects to share in $5 million to improve mental health among older Australians under a program jointly by mental health charity beyondblue and the National Health and Medical Research Council (read more here).
NARI's project, which has received $652,000 over four years, will involve 3,630 residents from two aged care providers who will participate in weekly interventions conducted by trained volunteers.
Lead researcher Professor Colleen Doyle said the approach is designed to improve the health and social participation of residents with depression and anxiety.
"The project aims to improve depression, anxiety, social support and loneliness among older people in residential aged care facilities through befriending from trained volunteers," Professor Dolye told Australian Ageing Agenda.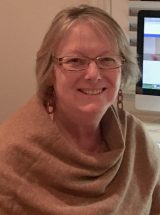 "It is estimated that 52 per cent of people living in residential aged care facilities have significant depression symptoms and a higher prevalence of [residents] have major depressive disorders compared to those living in the community," said Professor Doyle, a research fellow at NARI and professor of aged care at Australian Catholic University.
The project will investigate the impact befriending has on symptoms of depression, anxiety, social support and loneliness, the economic benefits as well as how acceptable befriending is for the residents and volunteers involved.
Befriending is defined as non-directive emotional and social support, Professor Doyle said.
"The befriending conversations avoid talking about health-related matters and will focus on enjoyable topics of interest to both parties," she said.
"Befriending provides companionship and social support, and it will provide residents with a regular visitor to talk to, which will potentially reduce their loneliness, increase their social support systems, and in turn reduce their depressive and anxiety symptoms," Professor Doyle said.
Aged care providers can take a range of steps to improve the mental health and wellbeing of residents starting with giving attention to a resident's transition into residential aged care and the psychological impact that can have then taking steps to protect mental health and maintain resilience, she said.
They can also facilitate access to psychological psychosocial and medical interventions, implement buddy systems or other systems to manage psychosocial support and provide meaningful lifestyle services, Professor Doyle said.
The project is due to be completed by mid-2022.
Comment below to have your say on this story
Send us your news and tip-offs to editorial@australianageingagenda.com.au 
Subscribe to Australian Ageing Agenda magazine and sign up to the AAA newsletter