A first-of-its-kind symposium will explore the importance of love for people living with dementia and through workshops and a suite of takeaway resources will give aged care providers strategies to implement in their facilities.
Coinciding with Valentine's Day, the three-day national symposium from Celebrate Ageing will feature people with dementia, their family and friends sharing their perspectives on a range of areas related to dementia and love.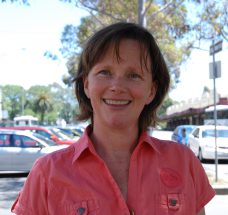 Celebrate Ageing director Dr Catherine Barrett said people with dementia say support services can focus on the disease of dementia rather than on the person.
"We recognise that we are all experts in love and love is something that we share with people with dementia. By making that connection we are making that human connection and seeing people with dementia in different ways," Dr Barrett told Australian Ageing Agenda.
There was currently no evidence base for dementia and love but the opportunity to begin creating one through this symposium was welcomed by those with dementia and their families.
"People are really committed to it and say this is real recognition for not just the importance for love in our lives but the challenges in particular," Dr Barrett said.
She said a focus on love was underpinned by the National Framework for Action on Dementia and the Guide to Creating a Dementia-Friendly Community developed by Alzheimer's Australia but the challenge was getting people to engage in it.
The symposium will offer strategies for providers to enact the framework principles and delegates will get a resource kit related to each workshop that they can take back to their workplace, she said.
Strategies to take back to workplace
Speakers will share their perspectives of dementia, love, intimate relationships, family dynamics, service delivery, gender roles, identity and expression, dementia-friendly communities and sense of place and belonging.
The workshops will explore practical approaches to addressing dementia and love and focus on:
improving quality of life for people with dementia
respecting the capabilities of people with dementia
building sense of community and belonging
providing opportunities for emotional expression
suspending judgement.
Among the resources for delegates will be a book featuring the stories of people with dementia presenting at the symposium, a photographic exhibition, and two films that will be produced at the event, which service providers can also use in their workplace.
One of the films is around judgement and will reflect on the strong, and judgement-free, relationships people with dementia have with other people with dementia, she said.
Dr Barrett said they chose to produce a film, rather than a report, so that it could engage aged care service providers and enable them to show it to their colleagues and have a conversation about in conjunction with the accompanying kit that will include discussion questions.
Small Acts of Love – A National Symposium on Dementia and Love take places 13-15 February 2017 in Ballarat, Victoria.
Want to have your say on this story? Comment below. Send us your news and tip-offs to editorial@australianageingagenda.com.au 
Subscribe to Australian Ageing Agenda magazine