The design of environments, products and services needs to be considered from the perspective of all older Australians and particularly those with financial and time constraints, an upcoming conference will hear.
It is becoming more apparent that the older population is divided into the haves and have-nots, said Jane Bringolf, founding director of the Centre for Universal Design Australia.
"Baby boomers with time and money will be able to pursue hobbies and activities they enjoy while others will be counting the pennies and spending their days at home," Ms Bringolf told Australian Ageing Agenda ahead of her appearance at this month's Universal Design Forum in Adelaide.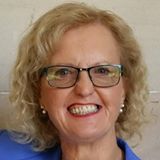 She said a significant portion of older Australians wanted to make the most of life but their circumstances limited their choices.
"Caring for parents and grandchildren, and helping out children with household expenses is not uncommon," Ms Bringolf said.
Those reliant on the age pension with no other income are left with minimal choice to the point of deciding whether to spend $2.50 on a bus fare or a loaf of bread, she said.
"This group will stay around their home base and spend time in their local environment."
Ms Bringolf said universal design needed to be considered from all viewpoints within the cohort of older Australians meaning that the design of spaces and places, information formats, products, and services needed to work for everyone.
"Caring for grandchildren requires some intergenerational thinking. For example, is there suitable seating at the children's playground for grandpa to sit and watch? Is the shopping precinct suitable for pushing a pram," she asked.
Getting out and about for older Australians is important for both physical and mental well-being, Ms Bringolf said.
"Research has consistently shown that footpaths and seating are critical infrastructure for older Australians when they become less steady on their feet or need to sit to take a breather.
"Where this simple infrastructure does not exist or is poorly maintained, taking the car will still feel more secure than walking to the local shops," she said.
Footpaths, seating, lighting, wayfinding and toilets are the five key things that make environments age-friendly, Ms Bringolf said research from COTA NSW has shown.
"We need to consider the diversity of the population that is aged between 50 and 110."
She said it was a large group who could continue to be active, involved and contributing to society, but only if products, environments and services were "universally designed" and geared to include them.
The Universal Design Forum Adelaide, which takes places on 26 October at the Adelaide Convention Centre, is organised by Interpoint Events, the events arm of the Intermedia Group, publisher of Australian Ageing Agenda.
Comment below to have your say on this story
Send us your news and tip-offs to editorial@australianageingagenda.com.au 
Subscribe to Australian Ageing Agenda magazine and sign up to the AAA newsletter