Around one-in-six older Australians have experienced elder abuse within a 12-month period, but only about one-third of victims seek help, said Age Discrimination Commissioner Dr Kay Patterson in a statement ahead of World Elder Abuse Awareness Day.
"As a community we need to do more to shine a light on this hidden problem, including among culturally and linguistically diverse and other minority groups," said Dr Patterson.
World Elder Abuse Awareness Day takes place on the 15 June every year, across the globe, to call out the abuse and exploitation of older people as a human rights violation.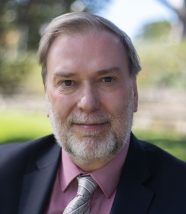 Speaking on behalf of aged care providers, Aged & Community Care Providers Association interim CEO Paul Sadler said they were determined to prevent elder abuse and to respond effectively should it occur. "We take seriously our responsibility to make sure all our staff, families and older Australians understand what elder abuse is and what to do if they witness it."
Aged care services are required to report potential elder abuse to the authorities, including the police if a crime is suspected. "Aged care providers will continue to work with advocates like the Older Person's Advocacy Network to provide practical tools to assist staff identify abuse and understand how to respond appropriately," said Mr Sadler.
Elder abuse can take various forms. According to a report by the Elder Abuse Prevention Unit, the most common form of elder abuse is psychological, followed by financial and social abuse. It is common for victims to experience numerous types of abuse at once.
Elder abuse often takes place behind closed doors and is commonly perpetrated by family members, such as adult children.
"For many people the concept of elder abuse is shocking, and it's not something they realise is so prevalent," said UnitingCare's wellbeing general manager Luke Lindsay. "So we want to draw attention to it."
While recognising that elder abuse is not an easy topic to discuss, Mr Lindsay said it was no use pretending that it doesn't exist. "We need to educate the community, while importantly celebrating our senior citizens and recognising their ongoing contribution to society."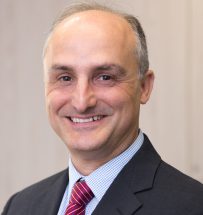 Meanwhile, writing for Australian Ageing Agenda, director ageing at Uniting NSW.ACT Saviour Buhagiar said World Elder Abuse Awareness Day was an opportunity to be reminded that older people are valued members of society.
"As Australians, we believe every person deserves equal support, equal rights and equal opportunities. Yet we often fail to live up to this promise when we allow older members of our society to be abused or neglected," said Mr Buhagiar. "Regardless of their age, our older Australians have the right to feel safe and be treated with dignity and respect in their home and in the community."
In order to prevent elder abuse, Australians need to be aware of the signs and know where to go for support, said Dr Patterson. "Let us join together in saying no to elder abuse today and every day. We are all part of the solution."
If you experience, witness or suspect elder abuse you can call the National Elder Abuse phone line on 1800 ELDERHelp (1800 3653 374) for information, support and referrals.
Comment on the story below. Follow Australian Ageing Agenda on Facebook, Twitter and LinkedIn, sign up to our twice-weekly newsletter and subscribe to AAA magazine for the complete aged care picture.