An online interactive and evidence-based workshop is aiming to help aged care workers develop and implement strategies to reduce the increasing loneliness and isolation that many aged care residents are experiencing.
Next Tuesday's workshop, which is hosted by the National Ageing Research Institute, will also explore the psychology behind loneliness, what causes it and the common issues aged care recipients are experiencing.
"Loneliness and isolation have increased over the last two years as a result of the COVID-19 pandemic," NARI senior principal research fellow and workshop facilitator Professor Colleen Doyle told Australian Ageing Agenda.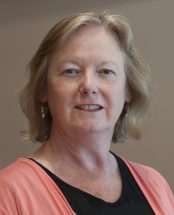 "A survey we collaborated on found that during the pandemic nearly half of residents experienced loneliness and a third experienced anxiety in response to COVID-19," Professor Doyle said.
"Previous research has indicated that many residents have had no visitors even before the pandemic, and the pandemic restrictions on visitors has extended that social isolation to all the residents for long periods during lockdowns."
The interest in the workshop also indicates the prevalence of the issues, she said. "The workshop is currently oversubscribed with a waiting list so the topic must be on people's minds."
Professor Doyle, an honorary professor at Swinburne University and Deakin University, and Marcia Fearn, a NARI research officer who has a background in psychology and social science, will lead the event.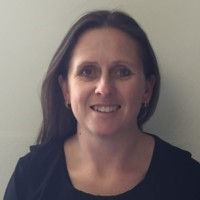 Ms Fearn is also the project coordinator for the BEFRIENDAS program, which involves training volunteers who visit aged care residents weekly to help reduce symptoms of depression and anxiety and decrease loneliness and social isolation.
"Our befriending research has enrolled over 200 people living in residential aged care in the last two years, and we have found that among that group of people with depression symptoms, the addition of a new person making contact in whatever way is allowed by visiting restrictions has been welcomed and participants have been very happy with the contacts made," Professor Doyle said.
Effective strategies
The workshop will involve a discussion of the strategies participants have found effective. It will also explore the evidence behind several approaches, such as social prescribing interventions like physical activity with friends, in person or online groups such as peer support and reading groups, and befriending.
"We outline in the workshop the need for strategies to be individualised and co-designed with the individual so not all strategies work for everyone," Professor Doyle said.
The workshop addresses the first and fourth aged care standards – consumer dignity and choice and services and supports for daily living.
Strategies for tackling loneliness in aged care will be delivered over Zoom on Tuesday 22 February from 9:30am to 12:00pm.
Due to the high demand, NARI is planning a follow up workshop but has not set a date yet.
Comment on the story below. Follow Australian Ageing Agenda on Facebook, Twitter and LinkedIn, sign up to our twice-weekly newsletter and subscribe to AAA magazine for the complete aged care picture.