My experience indicates that governance of procurement processes within the aged care sector are in need of review and realignment, writes Sonja Bernhardt.
The tender process is of key importance to both the care provider and vendor or supplier. In theory, it aims to discover the best solution for your organisation's needs via a targeted, objective and fair process.
Sadly, that process has many failings according to my experience in aged care procurement as a software vendor over 14 years. Fundamentally, probity and overall governance of the procurement and tender processes often seem to be lacking in the aged care sector and need critical evaluation and review.
The goal of a sound, fair and robust tender process is to be sound, fair and robust. You want to make sure that the winning bid is selected fairly to the most suited applicant, taking fair price and value into consideration.
To achieve this, you require an understanding of the core issues and proven structured processes, including just, ethical and non-discriminatory practices by all who participate in the activity, such as care provider and software supplier.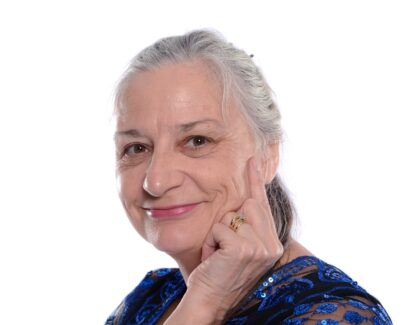 In my experiences it seemed the sector was lacking in maturity in tendering processes. It was rather ad-hoc in crafting tender questions, while the overall evaluation and selection approach appeared extemporary.
Drawing on my experience and sector involvement the following represent several realistic scenarios to learn from.
Impacts of executive and management churn
From time-to-time aged care executives and managers depart and new staff are engaged at any stage of an on-going tender process. Depending on the objectives of the new hire this can lead to many circumstances including halting the tender process to undertake a review and cancel tender activity to either restart the process or just bring on board technology and organisations the new hire is familiar with.
The impact of those changes may be felt by both the aged care organisation and the vendor in addition to any monetary costs. For example, the staff involved in crafting the tender, reviewing responses and solutions, analysing and making a decision, may feel their work and effort was wasted, undermined and devalued.
For their part, the vendor may feel deflated and disrespected. If the tender was already accepted then cancelled to implement a different solution not part of the initial short-listed solutions, the care organisation may get a reputation for being dishonourable and lacking appropriate governance and integrity.
Certainly, it may be within the purview of a new CEO or management team to delay processes to undertake a review. However, without well considered governance backed by transparent and timely communications that respects the people involved in the process it is neither sound, fair or robust.
It should be recognised that an organisation running a tender process is doing so as an organisation, not as a private project by specific staff. It needs to accept corporate commitment for what it has started. If there are compelling reasons to change direction, minimum good governance requires timely and honest advice to tenderers with possible compensation for reversed decisions.
Beware the casual remark
There is a high cost to participate in a tender process, not only for the preparation of a quality, detailed, tailored and professional response, but also the live demonstration stage(s). It is fair that participating prospective suppliers are given constructive feedback to help guide their continuous improvement. This benefits providers as much as vendors.
It also makes sense that the people selected from the care organisation to assess the tender responses have detailed knowledge of how the organisation operates across its various services; people with skill and knowledge in their area of expertise. They should also have the skills to conduct a fair and equitable tender process that provides constructive, non-discriminatory feedback.
It is important those involved in evaluating tenders are properly trained to focus on the important considerations such as software capability, level of needs addressed, services, methodologies and skills available, and the ability to work with the organisation including to provide feedback with the same focus. Decisions and feedback based on invalid personal biases such as corporate dress, gender mix, personality and hairstyles are unfair to both the organisation and the vendor, and unlikely to achieve the best results.
Most organisations have checklists for a demonstration, however humans without structured training can lean towards working outside those guidelines, and that is where inappropriate, unfair or biased feedback may arise.
Vendors know you can't win them all, but when faced with discriminatory and potentially litigious feedback it is a clear sign a governance-driven framework for provision of feedback is missing. It also reflects poorly on the tendering organisation.
Templating the tender
At times, to add objective input to the tender process, care organisation engage external consulting organisations to draw up a seemingly fair and tailored tender template and charge for crafting the tender.
In my experience, it is not unusual to see an almost identical tender template to respond to from unrelated care organisations with only a few modifications such as the organisation's name.
This may occur due to care organisations sharing the template or perhaps without each other's knowledge, the organisations engaged the same consultants to create the tender template.
If it is the latter, organisations should benefit from the share and enhance process through cost reductions for templated work. A governance process that includes probity of the consulting organisation to confirm the integrity of the template and associated costing may be valuable. It is also vital to both the organisation and vendors that templated tenders accurately represent the organisation's needs, and tenderers are evaluated accordingly.
How well is your process governed?
These examples above show weaknesses in structure, fairness and ethical practices.
Another is the suspected issue of tenders being released when it is already internally known who the winning supplier will be, but the process requires tendering to give the appearance of fairness.
It is a sad irony if there is governance, which aims to appear fair, treating people including suppliers unfairly.
Given that ethics, compliance, risk management and administration including communications are all elements of governance, this leads me to think governance of tender processes in the care sector is inconsistent. This means the selections made may not be the most suitable, and that inviolable oversight is required.
A lot of work goes into tenders, work that is wasted if they are not properly governed.
How well do you comply?
Sonja Bernhardt is an author and technology commentator, who retired in 2020 from the aged care governance software company she founded 14 years earlier.
Comment on the story below. Follow Australian Ageing Agenda on Facebook, Twitter and LinkedIn, sign up to our twice-weekly newsletter and subscribe to AAA magazine for the complete aged care picture.