There are several lessons to learn from research on the implementation of clinical software in residential aged care facilities, writes JC Yap.
Across multiple practice settings, quality documentation is a fundamental element of clinical practice and remains a key feature in the professional practice standards of nurses. Clinicians and staff working in residential aged care facilities are faced with increasing complexities, competing demands, regulatory scrutiny, and funding constraints.
As a result, streamlining clinical documentation has come into the spotlight to help address these challenges. Current documentation systems in the Australian aged care industry remain predominantly paper- based. Figures in 2018 showed that only 37 per cent of aged care facilities have adopted some form of clinical software.
A wide array of software programs has become available in the market to help address the increased need to capture, manage and process complex data. Regardless of which brand of software, key features of an electronic system allow for longitudinal data collection, processing, and retrieval.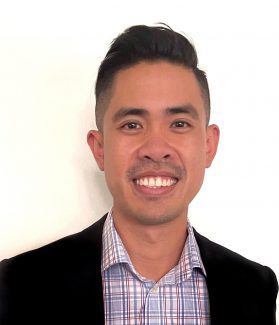 It also allows for greater visibility and monitoring of care provided and enables users to rapidly process and retrieve information. Software programs that can tailor features to the needs of organisations have demonstrated to be more beneficial than those that don't.
Researchers warned that careful consideration needs to be made when claiming a positive correlation between quality of care and type of documentation system. Mixed reports on the impact of time spent on documentation have been reflected in recent studies.
Some facilities report an increase in time spent on documentation in the first 22 months of implementation, with time returning to pre-implementation levels on the 23rd month. Generally, time savings have been reported, but this does not necessarily mean that time saved will be spent on direct consumer care. Moreover, another study highlighted that the type of documentation system – whether online or paper-based – had no effect on accreditation outcomes.
However, this study was conducted before the new quality framework was implemented in 2019. More robust research needs to be done to investigate the relationship between the use of clinical software and quality of care.
Potential benefits of clinical software are dependent on how it is being utilised by end-users, which are nurses and care staff. Research has highlighted key considerations that managers, policy makers and providers should take into account when transitioning from paper-based to online systems.
Multiple studies support that involving nursing staff at the facility level in the preparation and planning phase significantly improve project outcomes. This allows for potential difficulties and issues to be ironed out at the earlier stages of project implementation.
In addition, when providing training, the learning needs of individuals should first be identified. Training should be pitched at different levels for staff with varying levels of computer literacy. Considerable variations in the amount of training have been reported with some nurses receiving one hour, two hours, eight hours or no training and left to learn through trial and error.
It is up to organisations to determine the learning needs of their staff to ensure quality documentation and care are not compromised. Multiple studies have also reported the need to invest in IT infrastructure, which includes equipment and 24/7 IT support.
Although paper- based documentation in aged care settings continue to remain mainstream, electronic systems have progressively been rolled-out in response to capture and process complex information.
As end-users of electronic health records, it is critical that perspectives of nurses are being taken into consideration, with emphases on collaborative consultation, training, equipment, IT support and workflow impact. These enable managers, policy-makers, and organisations to better plan, implement and maintain clinical software and deliver its intended outcomes.
JC Yap is a Registered Nurse, who specialises in aged care, with postgraduate qualifications in clinical nursing and gerontology. He currently works as General Manager of Funding at Menarock LIFE.
See the current edition of Australian Ageing Agenda magazine (Nov-Dec 2020) for more on informing the implementation of clinical software.
Comment on the story below. Follow Australian Ageing Agenda on Facebook, Twitter and LinkedIn, sign up to our twice-weekly newsletter and subscribe to AAA magazine for the complete aged care picture.