Umbrella Multicultural Community Care Services Inc's programs and services operate primarily by recognition and celebration of diversity, writes Henrietta Podgorska.
Read FECCA chair Mary Patestos' article on the CALD Action Plan here
Umbrella Multicultural Community Care Services Inc. has been engaged with the Aged Care Diversity Framework and Action Plan not just on a provider level but also contributed to the content of these documents.
Umbrella Inc. was established in 2000 by a group of dedicated people from multicultural backgrounds who had a dream. They wanted to create an independent, community-based organisation to look after their people.
They realised that the mainstream services provided at the time were not suitable for the vulnerable and often resource-intensive clients. They also wanted to be inclusive of all communities and to have everyone under one umbrella of quality care services.
Today Umbrella Inc. is a multi-award-winning, not-for-profit organisation that delivers Commonwealth Home Support Program (CHSP), Home Care Packages (HCP) and Community Visitors Scheme (CVS) to over 800 clients from 67 different countries and we are also part of the Aged Care System Navigator Trials.
Additionally Umbrella Inc. has successfully delivered several community development projects to CALD groups such as the Mobile Information and Support Van. We have representatives serving as experts on national and state advisory groups and we have maintained an active profile in local community initiatives.
We are committed to, and passionate about, improving care and services for people, particularly those who are disadvantaged or facing adversity.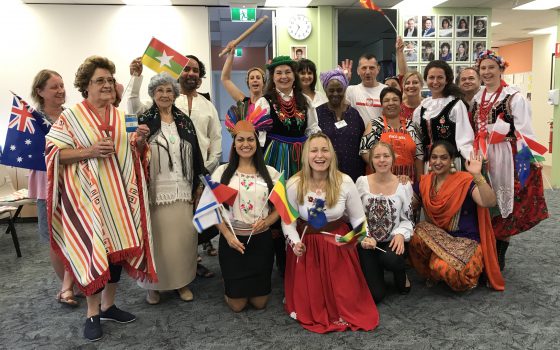 Our programs and services operate primarily by recognition and celebration of diversity. It is the recognition of the value of difference that combats discrimination and promotes inclusion. Umbrella services are directed to people from culturally and linguistically diverse and gender-diverse backgrounds, inherently ingrained in the nature of the organisation.
Umbrella's services are provided by culturally trained, diversity aware and bilingual support staff who are also from culturally diverse backgrounds and speak over 40 different languages. Umbrella meticulously matches the client with the support worker ensuring the service is a genuinely personal one that is not only culturally harmonious but also stands the test of time.
Umbrella and similar multicultural organisations have been delivering the identified outcomes of the framework and action plan for many decades. We are pleased the work of the CALD sector has been well captured in these documents and we hope that mainstream providers will take this opportunity to make their services more inclusive.
If Umbrella Inc. is able to deliver multi-award winning, culturally appreciate care to people from 67 different countries within the same legislative requirements and within the same standards, there should be no excuse to other providers to not to do the same. The Aged Care Diversity Framework and action plans provide the perfect roadmap to achieve these goals.
People from CALD background face many different barriers from the moment they need support at home. Everyone has the right to access these services but some, such as people from CALD backgrounds need more support to utilise the available services.
For many decades, seniors from CALD backgrounds have been treated as footnote in policy development for aged care friendly policies, often seen as just as add on or side issue.
Umbrella's aim is to present best practices which demonstrates that by placing the most vulnerable groups at the heart of every policy development and service provision, will not only benefit a few clients, but also can improve the system for all.
Henrietta Podgorska is communications and community engagement manager at Umbrella Inc.
Umbrella Inc client Krysztina Holub shares her experience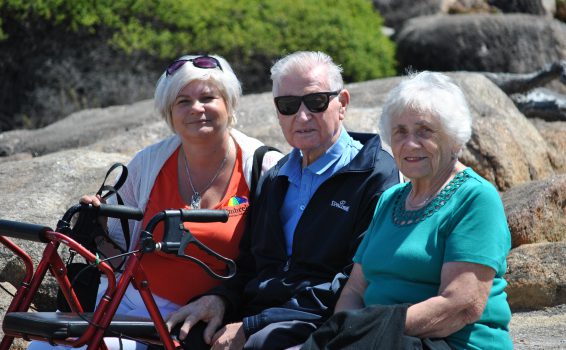 All aged care clients will benefit if providers implement the action plan, writes Krysztina Holub.
I never had any issues with the aged care system. Everyone seems to be very helpful and I found that the services are very useful at keeping me and my husband at home.
Umbrella Inc is a very inclusive organisation, they accept anyone from any background, regardless of what language they speak.
Umbrella is like a big family and the staff is able to bridge the language barriers, which helped many people to fully patriciate in activities and visit new places.
Everyone in the system would benefit if this action plan would be followed, and the service providers would be more proactive in providing language support like Umbrella does.
Krysztina Holub is a client of Umbrella Inc's aged care services
The action plan to support CALD people is available in more than 25 languages. Access it here.
Read also
Are you using the CALD Action plan?
A mainstream service's experience of meeting seniors' diverse needs
This article first appeared in Australian Ageing Agenda magazine (July-August 2019).