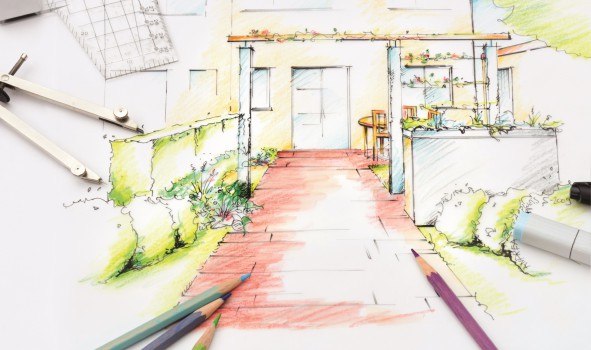 Robert Goodliffe outlines three out-dated assumptions of aged care design that are jeopardising and restricting innovative solutions
The currently ingrained business-as-usual approach to retirement living and residential aged care requires radical transformation to suit Australia's ageing population.
In a world where 75 is the new 55, developers and facility operators are being offered the chance to capitalise on these markets where growth is virtually guaranteed. However, despite these clear opportunities, Australia's residential aged care and retirement facilities are already showing signs of falling behind.
Here are three out-dated assumptions of aged care design that are jeopardising and restricting innovative solutions.
Assumption one: All retirees have similar housing needs
The University of NSW prepared a report for the National Housing Supply Council in 2012 that identified six typical types of requirements retirees may have for housing:
Age-in-place: The group that wants to, and is able to, keep living in the family home.
Local-adapters: The group that has recently or wants to, and is able to, move out of their current home but keep living in the same area.
Scene-changers: The group that has recently or wants to, and is able to, move out of the current home and area to somewhere with greater amenity.
Constrained-retreat: The group that wants to keep living in their current home, or even the same area, but is forced to make compromises due to financial constraints.
Increased-dependency: The group that wants to stay in their current home but has to make housing or location compromises due to deteriorating health.
Older-renters: The group that has reached retirement without purchasing their own home, and will need to retain or find ongoing rental accommodation.
Local-adaptors and scene-changers, for example, will be on the lookout for well-appointed and convenient housing in middle and inner ring suburbs as well as sought-after sea and tree change locations.
Constrained-retreat consumers will most likely need to release equity from their homes by moving to less expensive and more convenient housing in the middle and outer ring suburbs.
Increased-dependency consumers will be seeking housing that provides access to assistance and services.
When we consider retirees who must move away from neighbourhoods where they have lived long term, access to activities or environments in which they can build new social networks may increase in importance, particularly to those who are single or widowed retirees.
It is entirely possible that consumers require a combination of these needs, such as a single individual with increased dependency who prefers to and can afford to also be a local-adaptor, provided there are appropriate housing options available.
Assumption two: People over the age of 65 want to live in designated precincts
Many older Australians want to mix with younger people and don't want to be typecast as being 'old'.
The traditional retirement village and aged care home typology is an unattractive prospect to this cohort, particularly when located at sites that have limited connections with the surrounding neighbourhood.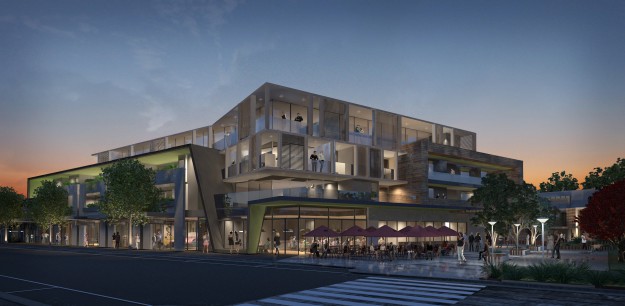 A new approach to urban design for retirement living may also assist with avoiding negative perceptions. Considerations such as locating retirement living close to town or village centres, avoiding a "gated" appearance and incorporating cafes and community facilities that can be accessed and utilised by the wider community are all ways of achieving this. ClarkeHopkinsClarke is currently implementing these principles on our St Germain Village project in Clyde North, Victoria.
Last year in Britain, a commission chaired by a former minister recommended that new housing for the elderly and disabled should be incorporated into shopping developments, new apartment blocks and even universities to prevent the elderly from being cut off in "care ghettoes". This idea is gaining momentum in Australia, with residential developments expected to attract a high proportion of retirees under consideration above and adjacent to well-known Victorian shopping centres such as Chadstone, Northland and Highpoint.
Assumption three: Only young people want to live in apartments
Retirees are already strong contributors to Australia's booming apartment market. Only 6-8 per cent of retirees live in retirement villages, whereas currently, they make up approximately 30 per cent of Australia's medium-high density housing market.
Director project marketing residential at Colliers International, David Chittenden has said:
"Apartment living is now an emerging trend for [retirees]. These people don't want to do chores, with large houses and gardens to maintain; they're looking for an easier lifestyle with more time for themselves and a community around them."
This sentiment has been proven to be correct on our Soho Village project in the outer suburb of Point Cook, Victoria with a large percentage of the luxury townhouses in the development being snapped up by retirees.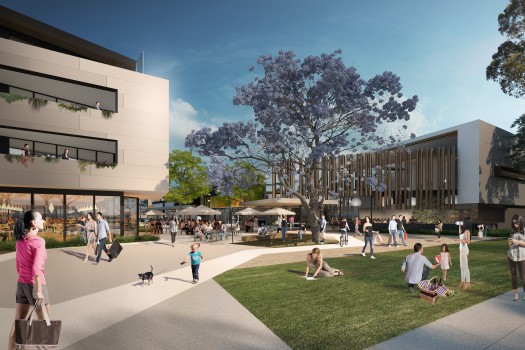 Despite this, very few apartment developments are marketed to retirees.
Creating medium and high-density housing developments in which a portion of dwellings are either designated as 'retirement living' or are easily adapted for the needs of ageing consumers is a market opportunity that is currently being missed.
Such an approach would be an effective way to improve the current deficiency of downsizing options available in the middle ring suburbs of Australia's capital cities.
Robert Goodliffe is a partner wtih ClarkeHopkinsClarke and a registered architect with over 34 years' experience including several health and aged care projects.