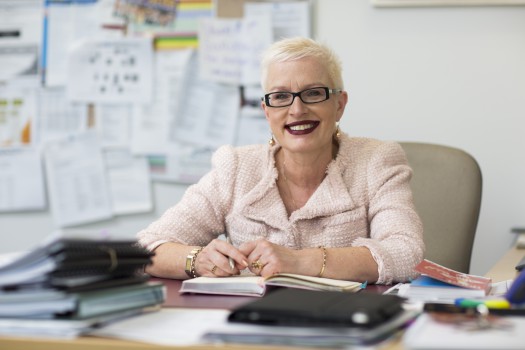 It is time for the Federal Government and the aged care industry to join forces to make real change to the aged care workforce, writes Sandra Hills.
We commended the establishment of the Aged Care Sector Committee Workforce Advisory Group and their terms of reference in January of this year, and agree it is time to release the audit of the government funded workforce programs.
As Australian Ageing Agenda reported this week, there is a lot of frustration around the delay in the sector, as we desperately need a national strategy on how we are going to support the ageing population in future years.
Yet there is definitely a role that we, as aged care providers, need to play in developing our own strategies, both at an industry and an individual level.
We are currently all working separately on our individual strategies, and there is a lot of great work happening at this ground level. Benetas, for example, has partnered with The Brotherhood of St Laurence on its Given a Chance program.
This program supports disadvantaged people, including refugees, to get them the appropriate training, skills and job experience needed to provide high quality aged care services. Benetas has three participants currently working as personal care workers at one of our residential aged care homes, with great success so far.
Further to that, Benetas is also working towards becoming a learning organisation. We recognise that to be able to deliver on person centred care, we need to really up-skill our people in areas such as emotional intelligence, agility and providing real choice. We aren't getting the results we need from the current RTOs, so we have recognised we need to take this role on ourselves.
These are just two of the programs Benetas are working on, and we know that many other aged care providers are also looking into innovative ways to deal with the workforce issues. What we really need as a sector is a coordinated approach, where we work together and share our learnings. The Australian Government's strategy will help us achieve this, but we need to put in the work ourselves as well.
Workforce shortages are a very real and fast approaching issue. Aged care providers and the Australian Government need to work together to find a sustainable solution so we can provide the much needed care our older community requires.
Sandra Hills is the chief executive officer of Benetas.
Want to have your say on this story? Comment below. Send us your news and tip-offs to editorial@australianageingagenda.com.au 
Subscribe to Australian Ageing Agenda magazine (includes Technology Review)