Sector-level conversations need to filter down in South Africa to ensure the care of the elderly becomes as significant an agenda point as it is for other vulnerable groups in society, writes Femada Shamam in this edition of Letter from overseas.
As the CEO of the leading elder care organisation in the country and as an academic and professional in this field for nearly two decades, I've seen a definitive change in the aged care landscape in South Africa, if not the world over.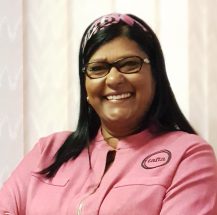 Over the many generations of our forefathers, the care of the elderly lay firmly in the hands of their younger family members.
Women were care providers who included elder care in their numerous daily responsibilities; and if this was not possible, an entire community of care came from neighbours, friends and other family members.
But the burden of an ailing financial landscape has filtered down its impact to the roles played even in the traditional family unit, forcing all eligible members of the family to seek employment, and making the care of our most vulnerable – our elders – a responsibility many are unable to take on.
In addition to this, the elderly are living longer, but not necessarily living well. Ongoing private health care post retirement is a luxury.
Statistics sadly also reveal that only 6 per cent of South Africans are able to retire independently of others.
In the South African scenario, much like other African countries, a unique challenge also exists in accessing government and private sector funding as the elderly are identified as a social welfare issue and not a social investment.
Currently corporate social investment spend on the elderly is at 4 per cent per annum among the 125,000 South African not-for-profit organisations.
This is where an organisation like The Association for the Aged (Tafta) steps in. Our unique value proposition lies in creating elder care solutions to assist the ageing population with continued healthcare, both in our homes and through community outreach, mentorship programs and community development initiatives in outlying areas.
These are our main differentiators.
Over the years, Tafta has earned the reputation of being leaders in innovative solutions for elders, often benchmarking the services, products and standards required.
Tafta currently accommodates approximately 1,000 elderly who are of sub-economic status, which means reliant solely on the state pension of R1,700 per month ($180).
Tafta additionally meets:
80 per cent of program and care costs for residents and elderly from the community to access our wellness centres
71 per cent of care costs for elderly requiring assisted living care
48 per cent of care costs for frail elderly.
All of this is done through innovative and regular fundraising campaigns.
As home to nearly 2,000 elders in Tafta care homes in Durban, the sheer demand for care services by the ageing population remains a concern for us.
Throughout Tafta's 60 year history, we have reached out to those members of the community within our areas of operation in need of our services through outreach programs such as the home food delivery service Meals on Wheels and home based care. This service employs a staff of well-trained home carers and domestic workers trained in the care of the elderly under the supervision of a qualified home help organiser.
Home based care duties include personal hygiene, assisting elders with day-to-day activities, making beds and tidying rooms, shopping, household duties such as cleaning, dusting and personal laundry as well as assisted living duties.
We realise the growing need in communities as we attempt to extend our footprint into areas we haven't been able to reach in the past and we are working closely with government to begin costing exercises to bring elder care into more communities seeking out these needs.
Two unique Tafta services come to mind – our Tafta care practitioner's training course and the ageing-in-place model of care.
The Tafta care practitioner's training course serves to assists communities –  and frail elders in the comfort of their own homes – by training carers, who may be unemployed members of the community, to care for elders in need. They in turn become contributing members of society who also earn a nominal living through their care services.
In this way, Tafta works to help the community become sustainable, and not just by offering support to its elderly.
In the ageing-in-place model, we step in to provide a unique offering to those elders whose younger family members may have immigrated to other countries or who are just not able to care for elders themselves.
The program is a response to the growing need among older people for services to enable them to continue living comfortably in their own homes, within familiar communities.
Services include:
meal delivery
care companions to run errands, accompany the elder on outings to doctors and shopping trips and other day-to-day requirements
the loan of assistive medical devices such as wheelchairs
a 'Mr Fixit' to provide small repair and handyman services
an advisory clinic option to visit one of our wellness centres for biometric testing with our qualified nurse
a multi-disciplinary worker who can assist with bathing, basic wound care, cooking and so on.
This service comes at a premium rate, which also assists Tafta continue its outreach programs to more sub-economic clients through the home based care and Meals on Wheels programs, for example.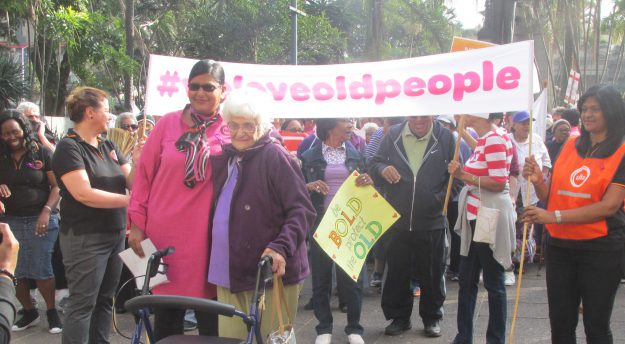 Thankfully, the aged care sector is becoming more vocal in its need for support from governments and civil society organisations the world over and South Africa is no different.
Unfortunately, most conversations are taking place on an ongoing basis within the elder care sector and on high-level platforms.
There is a need for these conversations to begin to filter down to a practical level where the care of the elderly within our communities becomes as significant an agenda point as our care of other vulnerable groups within society.
This is Tafta's 60th anniversary wish.
Femada Shamam is the CEO of The Association of the The Aged and serves on both the Global Ageing Network board and the CommonAge boards.
This article appears in the current May-June edition of Australian Ageing Agenda magazine.
Subscribe to Australian Ageing Agenda magazine and sign up to the AAA newsletter