The aged care inquiry has been told that up to 80 per cent of dementia residents are being prescribed psychotropic drugs, particularly when managing residents with aggressive or agitated symptoms. There are other solution-focused ways to try and overcome a resident's aggression or agitation, Tamar Krebs writes.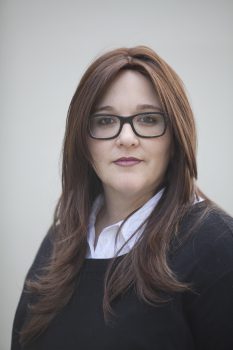 Medication is not a substitute for quality care.
Medication is not a substitute for quality care. Whilst, many care facilities handle the issue of medication responsibly and with sensitivity, the Royal Commission has highlighted some examples of opioid and schedule-one medications being used too often and too freely on some dementia residents, and with damaging effects.
Each individual has varied set of needs.
It may be that medication and sedation have been seen as an alternative to behavioural therapy, or an easier option for demanding residents when staff and resources are stretched to capacity. However, there are alternatives to medication, that should be more widely adopted, beginning with a sensitive and individualised approach to each resident.
Aggressive outbursts usually signify an unmet need
There is a significant life beyond the diagnosis of dementia. Aggressive outbursts, when they do occur, usually signify a particular unmet need in the individual such as pain, frustration, tiredness or any one of a myriad of other disease side-effects. Agitation and anxiety only constitute a small part of the resident's experience, without defining them.
Residents may experience different symptoms at different times of the day
Residents may experience different symptoms of the disease at different times of the day, and just like one wouldn't prescribe Panadol at 8am for a headache that usually arrives at 3pm, there is little need to medicate or sedate dementia residents without a clear and specific knowledge of their individual disease patterns and symptoms.
Residents may be frustrated
Aggressive or agitated outbursts may simply be an expression of frustration in the resident due to an imperfect approach to their treatment. Residents who have been high-functioning, active and interested in say local history will gain little pleasure or therapeutic benefit from a treatment that includes long periods of inertia, bingo games or origami workshops. Once their treatment is adjusted to include activities and therapies that appeal to their genuine needs and interests, the so-called aggression or agitation often disappears.
Carers need to minimise or eliminate known triggers
In addition to this, it can be beneficial for therapies to minimise or eliminate triggers known to prompt outbursts. Triggers can be either internal or external, such as loud noises, frightening experiences or new environments and even inexperienced staff.
Aggression is an opportunity to meet a specific need
When aggression does occur, it often represents an opportunity for us to meet a resident's specific need in a better, more tailored way, without medication.
Learn about the resident and what they enjoy
We remain curious about the residents, their families and their communities and learn as much as we can about who they are, what they enjoy and what they see as their purpose. We deliver as much of these into their routines before turning to medication as an additional therapy.
When this medication is introduced adopt a "start low, go slow" approach
Medication is a valuable tool when used properly. When used carefully and in context, they are known to diminish dementia symptoms.
When this medication is introduced adopt a "start low, go slow" approach with the goal of reducing the impact of the known triggers and to reduce the severity of the anxiety and aggressive episodes.
Tamar Krebs is the Founder and Co-CEO of Group Homes Australia (GHA).
To stay up to date on the latest about the Royal Commission into Aged Care and Quality go to our special coverage. We will also be issuing regular Royal Commission Roundup reports which you'll receive in addition to your weekly e-newsletters.
Subscribe to Australian Ageing Agenda magazine and sign up to the AAA newsletter
Subscribe to Community Care Review