Balancing increased flexibility in care delivery with objectivity in assessment will likely lead to challenges in transitioning to new quality standards, writes Steve Collier.
Like most in the industry, I have been keeping a keen eye on developments from the Royal Commission into Aged Care Quality and Safety.
Two recent submissions spoke to issues often raised in conversations with our members. The first was that objective measures were needed for better quality regulation while the other advised the commission that aged care regulation was too rigid.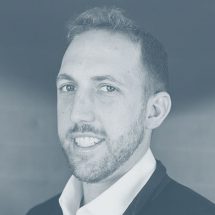 Of particular interest is the tension between calls for improved indicators of quality and person-centred care and the introduction of the less prescriptive Aged Care Quality Standards from 1 July.
Through our analysis of recent re-accreditation results, we've highlighted a 207 per cent increase in sanctions since the serious failures of care at Oakden triggered the review of quality regulation in aged care.
This dramatic increase occurred within the current, more prescriptive accreditation standards. Of course, the increased scrutiny from such a tragedy was always likely to lead to a change in the behaviour of regulator and provider alike.
However, providers must continue to use the current standards as their baseline for quality until the new standards come into effect.
Despite adhering to this requirement, many providers have been left confused after their recent re-accreditation visits. They often speak of feeling like they're already being assessed to a different or higher standard, despite the current accreditation standards remaining in force until July.
A central criticism is that recent assessments appear to have been based more heavily on the subjective opinion of assessors, rather than actual evidence of their performance under the current standards.
We comprehensively mapped between the current accreditation standards and the new quality standards in July 2018. We found that in general the new standards are less prescriptive than the current standards.
The new standards are clear in their intention to allow providers more discretion and freedom to better serve each individual's experience of care. They measure requirements aligned to consumer outcomes and promote increased recognition of dignity of risk.
On paper, this is undoubtedly positive for consumers.
While providers have often criticised the current standards as being too rigid, they do provide clear expectations regarding the baseline quality requirements providers are assessed against.
These gaps between the new and current standards leave the short- to medium-term transition in quality regulation on somewhat unsteady ground.
Providers that routinely achieved compliance across the more prescriptive current standards have already been assessed differently, even prior to the formation of the new Aged Care Quality and Safety Commission in January 2019.
This is occurring while they're also preparing to align with the less prescriptive incoming quality standards. These are less about documentation requirements or systems and processes, and more focused on evidence of consumer outcomes.
Few providers would operate without the needs of their consumers underpinning their delivery of quality care. However, given their recent re-accreditation experiences providers perceive some risk in following the direction of the new standards.
If providers increase flexibility in care delivery to expand on their person-centred approach, will the method of assessment also adapt and stabilise so that they receive a fair and objective evaluation of their performance?
This may be a particular concern for those who will experience a re-accreditation visit soon after 1 July this year.
Objective evaluation requires objective bases for measurement.
Describing the new standards as less prescriptive is another way of saying that many of the requirements are more vague or more difficult to quantify and measure. Every person's experience of care is unique to them and so assessing performance objectively against broader requirement statements is challenging.
Feedback from providers indicates a strong preference for maintaining objective measures of care alongside the less prescriptive approach of the new standards. This is particularly the case in domains that have recently been heavily-scrutinised, such as the administration of medication and the provision of clinical care.
If assessors have the same guidance material and time frame to adapt to the new standards, can we expect criticism of subjectivity within assessment to increase or decrease from July?
Regulatory changes such as the introduction of the new standards are much needed improvements that will take some time to be consistently embedded across the industry.
An evidence-based, innovative and cautious approach through the transition will likely prove beneficial for consumers and providers alike.
Steve Collier is managing director of MOA Benchmarking, which assists aged care providers to manage their quality improvement programs.

Comment below to have your say on this story
Subscribe to Australian Ageing Agenda magazine and sign up to the AAA newsletter