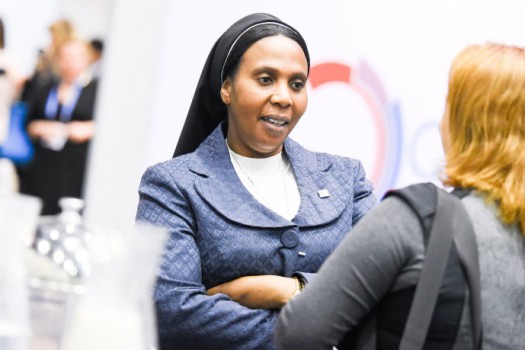 Thanks to the generosity of Australian aged care providers and businesses, delegates from 16 developing countries were able to come to Australia and share their unique perspectives, writes Andrew Larpent.
Among the 1,200 people who recently attended the ACSA/IAHSA Joint International Conference in Perth at the beginning of the month were delegates from some 35 countries.
Since 1992, IAHSA, a global association that exists to support an ever-expanding network for the providers of aged services, has organised biannual conferences as it has built the Global Ageing Network of service providers.
However, this year there was a new dimension in the form of substantial contributions from developing countries. This was largely due to the participation, for the first time in international events of this kind, of CommonAge.
Launched in 2013, the Commonwealth Association for the Ageing – CommonAge exists to connect aged care throughout the 53 independent countries that make up the voluntary association of the Commonwealth.
Challenges for developing nations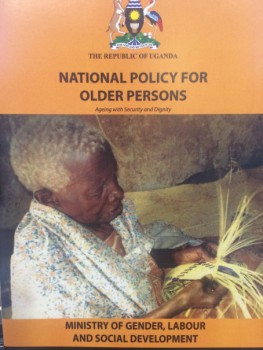 The global demographic challenge, coupled with the economic difficulties currently being experienced in many westernised nations, places the management of ageing as one of the most significant social and economic issues facing the international community.
In developing countries the challenges are of a more fundamental nature. Many Commonwealth countries have little or no services to support older people and they rely on the traditional responsibilities of families and tribal groups to look after their elders.
Ageing poses challenges to all members of the Commonwealth but until now there has been no Commonwealth organisation that shares experience, access to industry experts, learning or skills for the development of aged care services, products, technology, building design and construction or innovative responses.
Several international organisations such as IAHSA already exist to promote service development and best practice in care and support, but they are generally based in countries with more developed economies and social conditions. Until now there has been no organisation which has an established presence or has yet been able to build substantial relationships in the majority of smaller Commonwealth countries.
CommonAge will provide such access and help to deliver those benefits to individuals, service providers, peak aged care industry bodies and Commonwealth governments. It has already engendered significant support across a number of Commonwealth countries with industry leaders in aged care in Australia, Canada, India, New Zealand, United Kingdom and South Africa, all committed to its success.
Thanks to generous contributions from Australian aged care providers and supporting businesses CommonAge was able to award scholarships for 16 delegates to the ACSA/IAHSA conference from developing countries – Cameroon, Ghana, Guyana, India, Kenya, Mauritius, Nigeria, South Africa, Uganda, Zambia and Zimbabwe.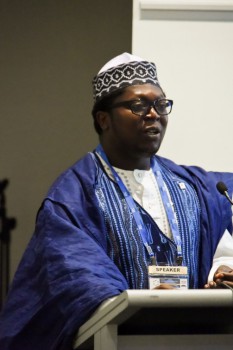 Valuable presentations
The contributions made through presentations and engagement by the CommonAge delegates ensured a rich diversity of views brought to the conference. Many of the countries represented by the CommonAge delegates are in the process of developing their first national policy frameworks for older people. Some countries face massive challenges in confronting the marginalisation of older people in their societies, while others could teach western providers much about dignity and respect for older people and what unsophisticated natural person centred care looks like.
A highlight of the conference was the presentation by Francis Njuakom from Cameroon. His organisation, Community Development Volunteers for Technical Assistance (CDVTA), is the leading agency in his country supporting older people living in remote rural areas with international assistance from the Department for International Development of the UK Government.
A major contribution to developing international understanding of conditions for older people living in rural areas of South Africa was made by Sister Lucia Rasiepone from the St Antonine's Home for the Aged in Kwa Zulu Natal. Over several years Sister Lucia has been actively developing mutually beneficial partnerships with Australian aged care providers.
As they departed from Perth and headed back to their countries with new ideas, opportunities and contacts in mind, the CommonAge delegates were keen to express their appreciation and thanks to their Australian sponsors and hosts.
What's next for CommonAge?
The organisation will be represented by board members at the Commonwealth Heads of Government Meeting (CHOGM) in Malta in November 2015. In 2016, formal accreditation of CommonAge as a fully recognised member within the Commonwealth family of associations will be achieved. Study tours within and from Commonwealth countries are being planned in partnership with SAGE study tours.
Partnerships, staff exchanges, consultancy and commercial opportunities for the international aged care business community will be explored and it is hoped that the scholarship scheme will grow to support the professional development of ageing services providers in Commonwealth countries.
CommonAge will also pursue partnerships with national organisations in Commonwealth countries and intends to make an increasingly significant contribution to building the Global Ageing Network.
For more information and to get involved, please visit the website.
Andrew Larpent is chairman of CommonAge and CEO of Southern Cross Care SA & NT.