There needs to be a united approach from aged care providers, banks, governing bodies, state and federal governments, advocacy organisations and the public to shift the current psyche from awareness to action and reform, writes Geoff Rowe.
Over the past twelve to eighteen months elder abuse has dominated headlines, highlighting just how prevalent the issue is.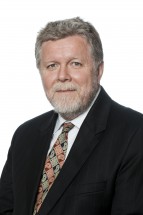 While acknowledging recent resource commitments to better understanding the problem, our focus should be on finding tangible ways to minimise risk and reduce reported cases of abuse.
The current Enduring Power of Attorney (EPOA) process does nothing to fix the issue.
The systems created to provide protection have become the vehicles for abuse to be perpetrated. Currently, financial and health-related decisions are handed over to loved ones in 'good faith'.
While most of these arrangements start out well-intentioned, a general lack of knowledge around the intricacies of the system and the powers awarded to the EPOA commonly create an environment that breeds greed and abuse.
Queensland University of Technology's recent report, Examining access to justice for those with an Enduring Power of Attorney (EPA) who are suffering financial abuse, identified the physical, emotional, relational and financial impacts of current EPA's, as well as the barriers to seeking support.
It suggested the lack of education was a key contributor to abuse and pointed to the need for complete reform of the EPOA system.
However, reforms cannot happen state by state. We need national consistency and improved mutual recognition between states and territories to ensure wide sweeping change occurs on a federal level.
Earlier this year, the Australian Law Reform Commission's elder abuse inquiry recommended several practical measures to the Code of Banking Practice to prevent the financial abuse of vulnerable customers.
Among them was the recommendation that banks take reasonable steps to mitigate abuse by introducing a framework for reporting abuse and increasing staff training to help detect and respond to abuse.
While the big banks are yet to publicly respond to these recommendations, there is immense potential for change if we can find ways to incorporate these simple amendments.
We know elder abuse is a problem, we know it occurs within families, and we have the research to prove it.
What we are yet to do – and what I hope to see happen in the not too distant future – is work together to put our words into action.
We need a united approach, from banks, aged care providers, governing bodies, state and federal governments, advocacy organisations and the general public to shift our current psyche from one of awareness, to one of action and reform.
Elder abuse, particularly through misuse of EPOAs, can devastate individuals when they are at their most vulnerable.
The Turnbull Government has continually declared its commitment to work closely with communities and the aged care sector to further reform care and empower people, but the time has come for pragmatism and practical solutions; solutions such as increasing alternatives to family by training community decision makers such as those now being used in Europe.
We – as a sector – are ready to embrace new practical measures to reform the system and would welcome them with open arms.
Geoff Rowe is chief executive officer of Aged and Disability Advocacy Australia (ADA Australia).
Related AAA coverage: National elder abuse peak body given green light
Too important to let slip into the shadows
Elder abuse report 'an important milestone' say groups
Comment below to have your say on this story
Send us your news and tip-offs to editorial@australianageingagenda.com.au 
Subscribe to Australian Ageing Agenda magazine and sign up to the AAA newsletter