It is time to rethink retirement in our ageing society, writes Senator Helen Polley.
I recently met with Professor Ian Hickie from the Brain and Mind Centre at the University of Sydney who says we should never retire simply because of age.
This got me thinking about society's views on retirement – the cherished national ideal that when we work hard all our lives and contribute to society, at some point we'll stop working and tick things off our bucket lists we haven't been able to get to before.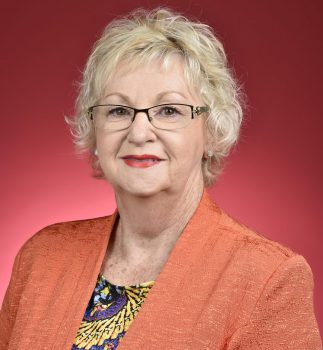 I'm not advocating that we stop retiring I just believe we need to challenge our long held views on retirement.
The question needs to be put – should we ever retire completely? Many of us aged 65 to 75 are in better shape compared to previous generations and we are living longer and healthier than ever before.
As we face more years on this planet we should ask ourselves: How do we want to spend our extra years and what kind of Australia do we want to grow old in?
I want my children and grandchildren to grow old in a country that embraces the contributions of older people in all settings. Whilst I'm delighted to see the age-friendly concept taking off here in Australia, we've still got a way to go to shift the way we think about ageing and to eradicate ageism.
We should be doing all we can to support older workers to continue working for as long as they can. This doesn't mean that you have to keep doing the same job – most of us have to change our job in some way at some point.
Gone are the days when a job in a factory was a job for life. Take the closure of the Holden plant in South Australia – a devastating situation that forced many workers to transition to a range of new occupations. It was a different journey for every worker and for many it was the first time they'd had to change their job direction since leaving high school.
Perhaps you're a tradesman and it's time to put down the tools or maybe your job is in line to be replaced by robots or other technology in the future.
We need to face the reality that the jobs of the future are going to be different, people are going to work for longer and they're going to have more than one career in their lifetime.
The issue is not with older workers being unwilling to transfer or upskill into different jobs – it's that they can't find work. According to the Australian Bureau of Statistics there are over 85,000 Australians over the age of 55 looking for work. Age discrimination is consistently noted as one of the greatest barriers to mature age employment.
I hang my head in dismay when I'm told about mature aged job seekers who are told they're wasting their time or asked why they want to work at their age or to explain how they will manage to perform a job.
No one should ever be excluded or forced out of the workplace simply on the basis of age. Older workers possess a loyalty, reliability and workplace wisdom that is hard to replicate. Their industry knowledge and experience is vital to the sustainability of our economy.
Introducing a checkpoint
Over the next 40 years the number of people aged between 65 and 84 is going to double. It would be ludicrous not to do all we can to tap into and leverage the human capital of this cohort of people. This may be through informal employment or another type of work but let's not call it retirement because people rarely stop working.
Nordic countries like Iceland are already leaders in this space with their lifelong learning centres as is Germany, which has a range of policy measures including vocational training for older people.
If we're really serious about creating an age-friendly Australia we need to set the correct policy direction now and start implementing policies which have been a success in other countries.
This means setting up systems that encourage people to work for longer and to support them to pivot and change their life direction. I'm talking about a checkpoint that could assist people at midlife to re-evaluate where they are and what they might need to help change job direction.
This would essentially be an audit to assess their skills and career interests and to identify future employment and training opportunities.
I also think there is great untapped potential in formally bringing together younger and older people in the workplace. I'd like to see more mentorships and intergenerational partnerships, and initiatives which encourage companies to hire mature aged workers.
On a community level, I'm sure we've all seen the benefits of these kinds of partnerships at our local Bunnings, where informal mentorships between older and younger workers are part of the workplace culture.
Over the years successive Australian governments have introduced measures designed to increase mature aged worker recruitment retention but we need to do more. We must remember that age is just a number and wisdom is priceless.
Helen Polley, a senator for Tasmania, is the shadow assistant minister for ageing.
Comment below to have your say on this story
Send us your news and tip-offs to editorial@australianageingagenda.com.au 
Subscribe to Australian Ageing Agenda magazine and sign up to the AAA newsletter