A range of initiatives are in development to ensure older Australians, no matter their cultural background, receive the best aged care possible, writes Mary Patetsos.
In an ideal world older Australians from all backgrounds would live at home for as long as possible, receiving support if and when required – taking into account their individual needs, while respecting an individual's cultural, linguistic and spiritual traditions.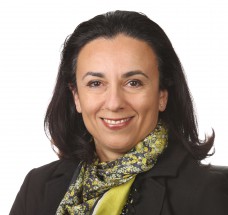 Of course, the reality is that not all Australians live out their later years in such ideal circumstances. However, whether at home or in aged care facilities, our most vulnerable citizens should have the best possible care, whatever their background.
In Australia, over 26 per cent of our population was born outside of Australia and 37 per cent of older people were born overseas.
Moreover, half of older Australians experience some sort of disability. And one in 10 Australians aged over 65 lives with cognitive impairment or dementia. The latter has special implications for the care of older people from a culturally and linguistically diverse (CALD) background.
With dementia, older CALD Australians can lose the English language skills they have acquired over their lifetime and revert to their original language. All Australians living with dementia deserve care that is culturally and linguistically appropriate and respectful.
These statistics represent a stark reality: the need for older Australians of all backgrounds to have some choice and control over the services they access so they have high quality, dignified and culturally-appropriate care in their later years.
We have at times failed this challenge and we need to do better.
The Federation of Ethnic Communities' Councils of Australia (FECCA) has been working with the Federal Government on a range of initiatives to ensure that older Australians – no matter their cultural background – receive the best care possible.
Late last year Minister for Aged Care Ken Wyatt launched Australia's Aged Care Diversity Framework. It represents an important step towards a more inclusive future for aged care services for Australians of all backgrounds. The framework recognises that older Australians are as diverse in their life experiences and their needs as the broader population.
Australia's move to a system of care that places the older person at its centre has been in train for several years. It offers increased choice and control to the senior. The aim of the Aged Care Diversity Framework is to embed diversity in the design and delivery of aged care as well as to address the perceived or actual barriers to consumers accessing safe, equitable and quality aged care.
The framework is intended for government, peak organisations and representative groups, aged care service providers and consumers. It's an overarching document that will be implemented through three action plans: for Aboriginal and Torres Strait Islander peoples, Australians from CALD backgrounds and lesbian, gay, bisexual, transgender and intersex Australians.
FECCA, as the peak national body representing culturally and linguistically diverse communities in Australia, is currently working with the government on the development of a CALD Action Plan, which will articulate detailed actions and measures to support the diversity framework.
This plan will help older people of CALD background make informed choices, enable accessible care and support, make the system more proactive and flexible, enable respectful and inclusive services and meet the needs of the most vulnerable CALD groups.
It's important the new single aged care quality standards embrace diversity as core business, and that adequate guidance materials are provided by the Australian Aged Care Quality Agency to service providers so these organisation can provide quality services to seniors with diverse requirements.
We want all providers to demonstrate continuous improvement in providing care that meets the diverse characteristics and life experiences of all clients.
To inform the action plan, we're conducting nationwide consultations with consumers and providers. We are also recently conducted an online survey for providers and consumers.
We support the government's efforts to give all Australians greater dignity and comfort in their later years, with high-quality and culturally-appropriate aged care. We applaud providers who strive for this level of care.
Older people, of all backgrounds, deserve nothing less.
Mary Patetsos is chairperson of the Federation of Ethnic Communities' Councils of Australia (FECCA).
RELATED COVERAGE
Consultation underway for aged care diversity diversity action plans
Aged care diversity framework launched
LGBTI, CALD strategy reviews released ahead of forthcoming diversity framework