The Federal Budget is missing the care in aged care, writes Lincoln Hopper.
There is something truly significant missing from the Federal Government's $17.7 billion aged care reform package: people.
While I support the intention of the reforms, I believe that its proposed investment in staffing – primarily focused on nursing and deeply rooted in a clinical model of care – is limited and potentially misleading.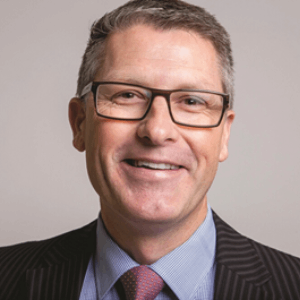 There is much more to caring than meeting someone's medical needs. Aged care is just that – care.
Most of us who work in the sector see care in a much more holistic sense and we consider it to be a vital part of providing exceptional, all-round support, as well as ensuring our residents feel welcomed, valued and safe.
We need to take a human-centred approach when working across our aged care homes to shift away from focusing on a medical model, to one that emphasises investment in our people.
At St Vincent's Care Services, we have over 550 lifestyle team members, volunteers and pastoral carers.
These aren't clinical roles, but their work is absolutely crucial when it comes to residents enjoying rich and meaningful lives.
So why aren't we talking more about these contributions when it comes to debating how to improve aged care and provide residents with the best experience possible?
These are our residents' homes, not a hospital and for many our staff are like a second family.
The work of these staff must be recognised and brought into the conversation. They shouldn't be forgotten or overlooked as they currently seem to be by those tasked with delivering aged care reform.
We also know that outside of the clinical, there are a host of other staffing-related factors that influence quality outcomes, including:
the skills, qualifications and experience of these dedicated staff members
the quality of training
organisational culture
the capacity of managers and leaders.
Because of the unique needs of each resident – if we want to take a person-centred approach to care – it stands to reason that the skill profiles among the centre's staff will also be different from home to home.
Accordingly, we can't take a rigid, cookie-cutter approach to the nature, make-up and skills mix of staff.
We must look beyond the clinical bubble of this budget and dive deeper into the people that make up our aged care community and the roles they play emotionally, spiritually and physically.
I hope that with further scrutiny, and as our leaders continue to wrestle with the issues brought up by the royal commission, we can expand the definitions of our staffing requirements, while comfortably meeting quality and safety standards.
All aged care providers – particularly in the current environment – have a duty to recognise and highlight the entire breadth of contributions made by their staff and the diversity of roles that play a part in residents' lives.
Because, disappointingly, it appears from this budget and the aged care reforms it ushers in, that the efforts of non-clinical staff are at risk of being overlooked.
Behind the numbers within this budget are real human beings – older Australians, and the people who care for them, day in and day out.
Lincoln Hopper is chief executive officer of St Vincent's Care Services.
Comment on the story below. Follow Australian Ageing Agenda on Facebook, Twitter and LinkedIn, sign up to our twice-weekly newsletter and subscribe to AAA magazine for the complete aged care picture.