Acorn Network founder Samantha Bowen is calling on all aged care leaders to read the workforce strategy report and take action today.
Professor John Pollears and the Aged Care Workforce Taskforce Strategy team have been hard at work consulting across Australia, and now they've hit the conference circuit talking about their report A Matter of Care – Australia's Aged Care Workforce Strategy.
While it isn't the biggest industry document we've ever had, many haven't even clicked the link to check it out.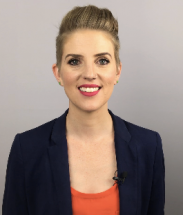 It's surprising when we say workforce retention and industry perception are some of the fastest growing challenges facing our organisations, but there are always other priorities that keep us from improving our workforce's future.
How do I know this?
At LASA's National Congress last month, Professor Pollears asked a room of 1,000 CEOs, consultants and senior managers if they'd read the report we all provided input to. Less than 1 per cent confirmed they had.
It makes me concerned that our leaders don't realise how much their action is needed.
As a young leader, I look to CEOs and our industry influencers as the advocates of change. I am confused about why they aren't championing and promoting the great work they are doing within their organisations and teams.
A message to leaders
When you look at the current environment, it's easy to see there are conflicting priorities. As a leader, the following might apply to you:
It's a massive report. You're feeling overwhelmed with ongoing industry changes, workforce challenges and the royal commission. Focusing on these is more important and this report isn't a priority for you right now.
You don't have the resources to dedicate to it and are already stretched thin.
You don't like promoting your work as there is already too much noise on social media.
You've handed it to the human resources (HR) team, and they're going start implementing things soon.
If you, our leaders don't read this document or talk about the changes you are implementing, what message does this send to your emerging talent and young professionals? Do you care about the legacy you're expecting us to take on? If you don't see the solutions this document provides, how can we step up and help you to succeed?
Yes, our future is uncertain. Our challenges are large. We can't leave it to HR departments or large providers to take on this burden alone. You, our leaders are part of this solution. You have the potential to start making changes in your immediate circle of influence.
It's not a large report to read. There is also an at a glance two-page brief outline that complements the full report (access both documents here).
Take this action today:
Read one section of the report.
Discuss with your team and talk to them about the challenges you face personally and as an organisation and the solutions can you create together.
Get your board to read and discuss it. Can it become part of organisational key performance indicators?
Talk to others in our sector about it. Promote your work on LinkedIn and Twitter.Get everyone reading and talking about how they are contributing and supporting these recommendations in all leadership levels including board, middle management, and frontline staff.
Workforce demands
We can't ignore these critical workforce recommendations. To meet industry demand, the aged care workforce must almost triple from 366,000 staff to almost 1 million. Right now we are far from meeting this goal.
Our workforce needs this to happen. They need leaders.
Almost a quarter of our frontline staff are intending to leave aged care workplaces in the next five years (23 per cent). This is huge when compared to the 4 per cent intending to leave non-aged care workplaces.
These talented employees will be taking with them vast knowledge, skills and experiences when they depart. We need them to be our champions. We must support them better.
Aged care leaders say they care about the sector's future leaders, but I don't see actionable changes being made today. Right now I'm not so sure our leaders care enough.
Samantha Bowen is a consultant, board member of the NHMRC National Institute for Dementia Research, international speaker, advocate for young professionals in aged care, and founder of Acorn Network.
Comment below to have your say on this story
Subscribe to Australian Ageing Agenda magazine and sign up to the AAA newsletter