The required minutes of care being allocated and enforced don't add up, writes Mark Sheldon-Stemm.
The introduction of mandated care and registered nursing minutes from the 1 October 2023 will require residential aged care providers to report on their success, or otherwise, to meet them. Those unable to meet the required minutes will be under the scrutiny of the aged care regulator.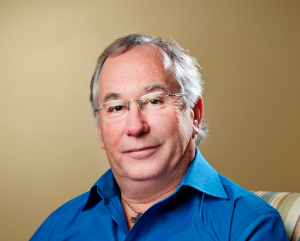 The Department of Health and Aged Care has recently updated care and RN minute targets from 1 October for each Australian National Aged Care Classification class.
However, there are still fundamental flaws in how the minutes are allocated and therefore with how the Department of Health and Aged Care and Aged Care Quality and Safety Commission are going to approach the regulation of providers.
Firstly, the minutes allocated to each class for RNs and total care from 1 October are incorrect with the minutes skewed more favourably towards the lower-need classes (classes 2-7) rather than the higher-need ones (Classes 8-13 and 1). This reverses rather than corrects the outcome under the current settings – as discussed in a previous article – where the minimum minutes are more favourably skewed towards higher-needs residents. Our cost of care studies, carried out since 2016, show a different set of minutes for each class.
Secondly, the requirement for all residential aged care providers to have an average of 40 minutes of RN time per resident per day is not capable of being met due to the lack of RNs in Australia. The maths is simple. Take the number of residents in homes around Australia and allocate 40 minutes a day to them.
The result is around 25,000 full-time equivalent RNs are required to work in aged care, which equates to 35,000-40,000 actual RNs. The last census showed just over 20,000 full-time equivalent RNs (32,500 actual RNs) working in the sector. So the requirement doesn't add up. The easy solution to this is to include enrolled nurses as part of the nursing minutes. After all, RNs are not going to come from the hospital sector as it is also struggling with RN shortages.
Thirdly, the minutes fail to include the need – and cost – of lifestyle and allied health staff. As these are important areas of care, they should also be reflected in the minutes.
Fourthly, the AN-ACC funding does not match the minutes allocated. Having conducted numerous costing studies for providers around Australia, it is clear the funding does not cover the cost of these minutes. In other words, providers aiming to meet their care minute and staffing requirements could sink financially. This is at a time when most providers are already running at a loss.
Finally, there is the adage – quality versus quantity. We all know that having more does not always mean a better service or better outcomes. Taking comfort from meeting the minutes does not equate to good quality care and this may be the Aged Care Quality and Safety Commission's Achilles' heal.
Addressing these issues does not need to be difficult but there must be consensus on making the changes. I suggest:
adjusting the overall mandated minutes to reflect evidence-based care needs
revising the RN minute requirements so they reflect what can be met by the workforce
including time for lifestyle and allied health staff
funding that matches the true cost of care.
I have been in aged care for a long time so I understand changes are slow to come about. I also understand that even though policymakers are often aware of flaws, they are challenged by being able to address them before it is too late for many providers.
But I do not understand why more providers are not jumping up and down about this change coming in six weeks' time. Or are they simply brain dead from all the reforms?
Mark Sheldon-Stemm is principal of Research Analytics, and chief executive officer of ValleyView Residence
Comment on the story below. Do you have an opinion to share about an issue or something topical in the aged care sector? Get in touch at editorial@australianageingagenda.com.au