To prepare for the aged care royal commission providers should consider what the likely outcomes will be and act before they are forced to by law, writes Nick Albrow.
Inspections and how they are reported to the public are likely to be a big focus of the Royal Commission into Aged Care Quality and Safety, and future regulation.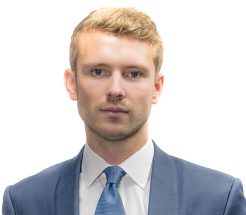 Australian care providers must get ready for a shift in culture towards transparency, which will bring consistently high scrutiny. It won't be an easy change, but there is a clear precedent in England from which providers can learn.
Since experiencing its own Oakden in the form of the Winterbourne View scandal, England's aged care sector has gone through massive upheaval with the regulator, the Care Quality Commission (CQC), exemplifying the change.
It introduced unannounced inspections, drastically simplified its rating systems so aged care homes were judged against five questions and provided rating levels that can be understood at a glance; a home is either outstanding, good, requires improvement or is inadequate.
Another of the major changes was how it publicised its work. Communications became proactive and transparent. The results of inspections are published on the websites of the CQC and the provider and sent to stakeholders including media with access to the full inspection report.
Negative and positive ratings run in local and often national newspapers. What happens at one home can quickly affect the reputation of the provider and affect all of its homes. It is easy to track if an aged care home is getting worse, where its weaknesses are and how it is seeking to improve.
Few in England would say it is perfect but most accept it can help raise standards.
I've worked with providers when an aged care home has been deemed inadequate and it quickly gets the attention of senior management. It also provides an easy metric for boards to assess performance; all homes within a group should be outstanding. If not, why not?
It presents considerable challenges but crucially Australian providers have time to prepare for them. The regulatory changes to how care is assessed, which began with the end of announced compliance inspections this year, show Australia is already following the UK path. This is likely to be supercharged by the royal commission.
How will negative inspection affect residents, family members and staff? How will you reassure stakeholders? How do you celebrate a good inspection without looking indulgent?
Even an aged care home judged outstanding may be working through specific issues with certain residents or family members; how do we manage the communications around that?
The CQC goes further and uses other headline-grabbing reports to draw attention to the sector and standards of care more broadly, meaning an unrelenting focus on aged care homes from a myriad of stakeholders.
Its annual state-of-care report, for example, publicises the total number of care homes that are either inadequate or require improvement. As of August 2018, the figure was almost one in five.
The royal commission will need special communications preparation. And if the UK is a guide the future will require an upgraded approach to communications that extends internally with staff, residents and families and externally with the public, the regulators, politicians and other stakeholders.
All this has good intentions: to improve standards of care. It is important providers prepare for this new normal now rather than being rushed into change when new regulations are introduced.
Nick Albrow is a consultant at communications firm Wilkinson Butler. Prior to moving to Australia he advised several aged care providers in England.
Comment below to have your say on this story
Subscribe to Australian Ageing Agenda magazine and sign up to the AAA newsletter