Amana Living's dedicated staffing approach embodies person-centred care and its principles are transferable to any organisation, writes Stephanie Buckland.
Every aged care organisation in Australia is facing an increasingly challenging environment, where growing customer expectations, increased competition and constrained government funding are the everyday realities of operating in this sector.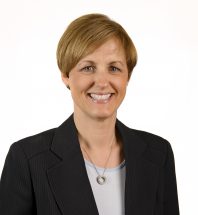 In 2017 we launched a new strategic plan to ensure we can continue to meet these challenges head on, setting out how we will achieve our vision to become the provider of choice for older Western Australians.
In order to become the provider of choice, we need to get even closer to our customers so we can better understand their needs and provide the best possible care. We've introduced a range of initiatives to improve our service but one of the standouts has been the dedicating staffing model, which we piloted at James Brown Care Centre commencing in January 2017.
The dedicated staffing model involves designing a roster where direct care staff support a core group of residents during each shift. Previously, staff at James Brown Care Centre would be working in various locations within the centre and wouldn't always see the same residents.
However, assigning staff to the same core group of residents enables them to develop a better understanding of residents' needs and preferences and provides greater consistency in how and when care is delivered.
This understanding also strengthens the relationship between staff members and the residents and develops greater levels of trust and security. One resident at James Brown, who is legally blind, says hearing a familiar voice every day is reassuring and comforting.
Overall resident satisfaction has improved with residents feeling less pressured because staff are more responsive to their individual routines – for example, knowing a resident doesn't like getting out of bed early and therefore won't want a shower until later in the day. Residents are also less frustrated because they don't have to repeat themselves as they're seeing the same staff on a regular basis.
What's more, there's been significant improvements in clinical care that we've measured through key performance indicators such as call bell wait times, falls, skin integrity and unplanned hospital transfers. All of these have been reduced from anywhere between 26 to 75 per cent.
The model has resulted in staff becoming more engaged. They're more inclined to support each other with tasks and personal care and clinical needs are addressed promptly and proactively. The whole atmosphere at the care centre has also changed. It is calmer, more relaxed and happier, and we've seen a reduction in sick leave.
As a result of the success at James Brown, dedicated staffing has now been rolled out across all our residential care centres.
But it's not been without its challenges. In a large organisation like Amana Living we have to adapt the staffing model to each specific site. Resident needs, room location and staff skills and availability are all factors that have to be considered.
This means that while we have guiding principles on how the staffing model should be structured we've not created a user guide that can be implemented in the same way at each centre.
While the model hasn't cost us more, it's set-up has required a project lead to oversee and help manage implementation.  At each site our project lead would audit the roster, map the shifts and meet with each staff member to determine availability and preferences. Together with the service manager they would construct the dedicated staffing roster using this information.
Another challenge has been educating the staff about the benefits of the model. With any change of roster there is always some apprehension about potential loss of hours. To counter this, the project lead spent a lot of time speaking to individual staff members, ensuring there were regular updates in staff meetings, providing additional training and celebrating successes.
Early on, we also made sure we identified staff members who don't like change and worked intensively with them to explain the dedicated staffing approach.
This project lead role has been a critical to the success of the model's implementation and scalability. It's meant there has been someone on site who can drive the implementation, ensured all staff were consulted with and communicated with consistently, plus provided an overview of the project across all sites.
Other critical success factors are the consistency with relief staff, communication and ongoing training. Like any change, reinforcement is key.
The dedicated staffing model has delivered enormous benefits to our organisation, improved care standards and the experience for our residents as well as the working environment for our staff. It embodies person-centred care and its principles are transferable to any organisation.
Stephanie Buckland is chief executive officer of Amana Living.
This article appears in the current September-October edition of Australian Ageing Agenda magazine.
Comment below to have your say on this story
Subscribe to Australian Ageing Agenda magazine and sign up to the AAA newsletter