Transparency and partnerships are the future of aged care, writes Marlon Giuliani.
The quality of aged care is becoming increasingly important and the industry is under greater scrutiny than ever before as the royal commission investigation rolls on.
We are all aware of the accusations that have recently been made about the quality and authenticity of some aged care providers.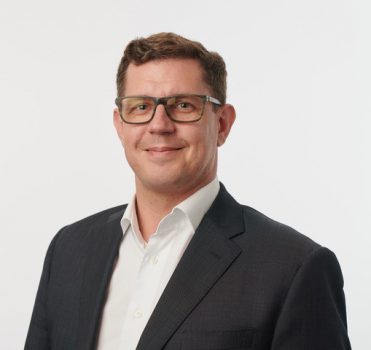 Dissatisfaction and serious concerns with the current system have been brewing for years, so it's no surprise that residents and their families are demanding greater control over where their money is being spent.
Having managed numerous long-term partnerships in the built environment and facilities management space across multiple industries, I believe aged care is a sector that desperately needs upheaval, not only in terms of the provider and receiver, but also between suppliers and providers.
We need management and behavioural change, but our facilities need to be better equipped to deal with the increasing numbers of Australian's using them.
True honesty is needed to drive meaningful change and I believe that this will come, in part, from greater transparency and collaboration.
Greater transparency
The interaction between aged care providers and the receivers of their services needs to be transformed, not only for the safety of the elderly in our society, but also so that the industry can once again become commercially viable and provide solutions that keep pace with the increasingly demanding population.
Greater transparency is the main way that we can begin to enact this change. It is needed to prove the value of aged care homes in today's climate. For example, I believe that it will become necessary for providers to publicly demonstrate how any government funding they receive is being spent.
Financial transparency will become imperative across the industry and in my view, providers need to be clear regarding what services they are providing, how they are providing them and at what cost. Residents and their families shouldn't have to wait for this information. Providers should be working on effectively communicating this upfront.
Providing this level of transparency in a clear and effective way is likely to be a major recommendation of the royal commission's report, once complete. But providers should not rest on their laurels and wait for the outcome of the investigation. Real change should be, and can be, implemented now.
Innovation through partnership
Working with trusted partners and suppliers to achieve a collective goal will result in a better standard of care and also improve flexibility. In my experience, relationships built on trust, authenticity and mutual goals make for the best working partnerships that truly benefit all stakeholders.
Effective collaboration is also the lifeblood of innovation. If you integrate your business with your partners, enforce a transparent financial agreement and operate as an in-house team, you can achieve efficiencies focused on quality rather quantity and together find the best solutions.
In aged care facilities, where there tend to be a number of moving parts including various external suppliers, collaboration is necessary. I believe that partnerships empower and transform both providers and suppliers.
The traditional master-slave relationship is redundant. Providers need to work hand in hand with their suppliers to find solutions that work for all stakeholders, not just those profiting. The residents and their families need to be considered at every step of the way and in every decision to shift public sentiment.
Taking stock of current suppliers and considering whether your values align is the first step. Are you working collectively as a team? Any partnership, whether it is new or existing, needs to be based on honesty and collaboration.
Taking the time to truly understand external suppliers and outsourced providers is critical. Building those relationships at the beginning will help with breaking down barriers and encourage a transparent partnership at every step of the journey.
Finding the way forward
Aged care providers need to build public trust and improve the quality of their services. This requires a thorough review of all services, capabilities, team members and suppliers and, in my experience, almost always results in greater transparency and collaboration.
In order to move forward and provide smarter services for a population that is ageing at a rate we've never seen before, innovation is necessary. We must keep up with our changing needs, providing the buildings and services that provide for our elderly. I see transparency and partnerships being at the crux of the next decade of aged care.
Marlon Giuliani is general manager of strategic partnerships City FM, which specialises in facilities management.
Comment below to have your say on this story
Subscribe to Australian Ageing Agenda magazine and sign up to the AAA newsletter