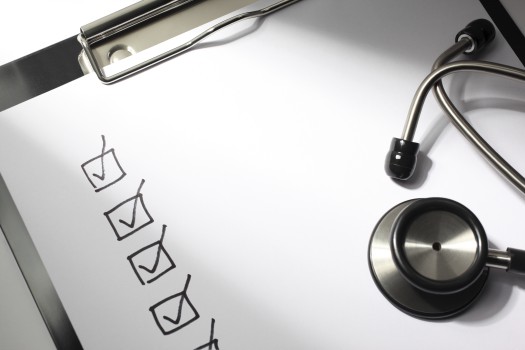 Quality of care has a relationship to quality of life but if we only measure clinical outcomes without considering psychosocial wellbeing then we're failing to drive a broader reform agenda, write Dr Maggie Haertsch and Dr Sophie Dilworth.
A national program of quality indicators in aged care should be applauded. By collecting myriad routine data on every person using an aged care service, there is an important opportunity to share this data within the industry and importantly with the general public, particularly consumers and their families.
The choice of data items is important as they have the potential to influence innovation in the sector and be a driver of important reform particularly for consumer directed care.
As Australian Ageing Agenda has reported, the Department of Health's program involves three quality indicators in residential aged care – pressure injuries, use of physical restraint and unplanned weight loss. The program is moving from pilot to a national rollout.
Quality indicators in community aged care are planned for later in 2016. All participating residential aged care services will have their ratings on these three indicators reported on the website and participation is voluntary.
Interestingly, there has been much debate but no consensus as yet on a quality of life measure for the residential aged care QI program; the department says that work on developing a suitable indicator for quality of life and consumer experience is ongoing.
Which means that, for now, the program rolls out with the three clinical indicators. This is alarming at a time when reform in residential aged care is needed by improving quality of living, rather than focusing single-handedly on quality of care. The three chosen indicators reaffirm the traditional focus on clinical care and fail to support the broader policy agenda of consumer directed care underpinned by wellness, reablement and restorative approaches to care.
Indeed, it's a low bar if decisions about quality are based on pressure injuries, physical restraint and weight loss. It isn't a matter of these indicators being useful, they are important, but why couldn't the measures be more impactful, such as including chemical restraint, which has a direct link to prescribing patterns and government PBS costs?
Quality defined in residential
Getting the balance right between clinical care and living well is critical to the aged care of the future. Our organisation conducted a series of over 600 interviews with older people and their families living in residential care and the aspects of living that concerned them the most were social and emotional wellbeing, having things that are meaningful to do and having a sense of purpose.
The clinical care is accepted as a "given". Real improvements in the experience of services include how staff engage with the elder and their family, and how a person living in the service has all their individual needs met. It is the ability to customise a person's experience and understand their needs, to explore more fully their goals and aspirations and what makes them happy that really defines quality.
It makes sense that quality of care has a relationship to quality of life but if we only measure clinical indicators without placing emphasis on psychosocial wellbeing, reablement and restorative measures then we are failing to drive change for a broader aged care reform agenda. While unplanned weight loss is a clinical indicator for depression it also can signal a variety of other conditions including cancer, gastrointestinal conditions or simply a pure dislike for the food being served.
Reporting can lead to "perverse incentives." Admissions to residential aged care services can be guided by accepting only those elders who score well on the quality indicators influencing the organisation's QI performance. Reporting can drive practices, such as chemical restraint as an alternative to physical restraint. New ideas and ways of working that foster innovation can be consumer led rather than clinician driven. How the industry promotes quality must be broader than three clinical indicators and some brave transparent approaches to receiving feedback are needed.
Opportunity to address significant issues
Loneliness is a major preventable health issue for older people and its aversion should be a priority in residential aged care.
A key indicator for social wellbeing, loneliness has been shown to be associated with several physical and emotional health outcomes such as lower cognitive function; poorer mental health, with a very strong association with depression; poorer health related quality of life, lower levels of satisfaction, and wellbeing as well as hypertension, poor sleep and abnormal stress responses.
Rates of loneliness in a general Australian community sample have been reported at 9 per cent. Of concern is that rates of loneliness are reportedly much higher for those who live in residential aged care with rates of up to 56 per cent of cognitively intact older people living in residential aged care experiencing some loneliness.
Because social isolation and loneliness are important risks factors for poorer health outcomes it would seem important that more a systematic approach to the assessment of social support or social isolation be incorporated into this conversation.
Linking community and residential indicators
Goal attainment as a QI measure in community services is foreshadowed in the work of the current program in 2016. The aged care provider's role as an enabler for improving quality of life in community care can be demonstrated in goal attainment measures and these could be developed further to influence living in residential aged care. Although the complexity of health conditions for elders in residential care may pose challenges to attainment, it could well be a measure for lateral thinking and greater creativity. Just because a person's care needs are increased requiring 24-hour services, they are still living and with the additional support can still achieve goals and find purpose and meaning in their daily lives.
The user experience of ratings
Several new websites have emerged in the past year or so promising to facilitate the posting of reviews and ratings of aged care services by consumers and their families.
Such models, largely based on Trip Advisor, could allow aged care services to respond to issues that arise, while also enabling a more transparent feedback mechanism without the additional time and costs associated with collecting and reporting data.
These sites may appear to be a somewhat radical departure from quality indicators. Potentially, however, they offer a more understandable and consumer driven platform to help inform the public and empower greater choice.
According to the government, the purpose of quality indicators is to provide a vehicle so "consumers, their families and carers can make more informed choices about aged care services. Adoption of quality indicators is an opportunity for providers to drive continuous quality improvement and compare the performance of similar services."
Yet the current indicators will send the wrong message to the public and industry that residential aged care is "warehousing the elderly" not enabling or empowering them. The indicators, on face value, are about decline (weight loss) and imprisonment (physical restraint and pressure areas). These indicators are reflective of minimum standards, not measures reflecting innovation and quality.
Dr Maggie Haertsch is CEO and Dr Sophie Dilworth is a research fellow of the Arts Health Institute.
Related AAA coverage: