We're excited the government is developing a diversity framework to cover the needs of LGBTI, Aboriginal and CALD seniors in aged care and hope it will reflect input from these groups, writes Peter Worland.
Pursuing inclusiveness is close to our heart at Uniting – indeed, it is one of the core values of the Uniting Church to respect the inherent dignity of each person and to foster community.
This includes a passionate commitment to social justice and the celebration – not acceptance or tolerance, but celebration – of diversity.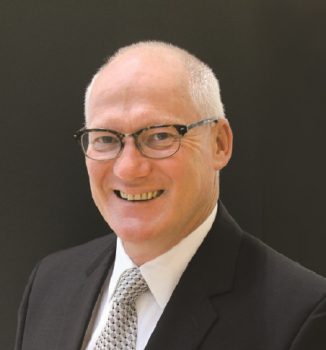 The significance of this for aged care cannot be overstated. Entering residential care or receiving care in the home can be daunting for anyone – people fear losing their independence, some fear isolation if they relocate.
But people in minority groups can have even greater concerns.
Lesbian, gay, bisexual, transgender and intersex (LGBTI) seniors will have almost certainly faced discrimination growing up – people of the age to enter aged care grew up in a time when homosexuality was illegal in NSW. They can be concerned they will again face discrimination – they may have to hide who they are once more, or face 'coming out' all over again.
Aboriginal or culturally and linguistically diverse (CALD) seniors may fear losing connection to their cultures and communities – to live each day with unfamiliar food, language and culture.
Understanding the whole person
At Uniting we know that ensuring the wellbeing of older people requires an understanding of the whole person. Culture and language is a major part of human identity, as is sexuality.
On this point, we are excited about the news that the Federal Government is developing a diversity framework to cover the specific needs of LGBTI, Aboriginal and CALD seniors in aged care.
As aged care is one of the major services Uniting offers, we have extensive experience meeting the needs of diverse clients. We have learnt a lot in our journey at Uniting through the ways we have welcomed and celebrated diversity.
Without trying to dictate precisely what a government diversity framework should look like, we can say it is encouraging to hear that the Minister for Aged Care Ken Wyatt had met with groups representing LGBTI, CALD and Aboriginal seniors to discuss the framework and its development.
Uniting has consulted, and continues to consult, with advocacy groups, community associations and members of minority groups to find the best ways to put our values into practice. We spoke with LGBTI advocacy organisations and listened carefully to what they told us. We employ numerous Aboriginal and CALD staff, who are bilingual, and trilingual, to help clients from other cultures feel at home.
Importance of training
One way we ensure our LGBTI seniors feel welcomed is to deliver training to staff so they understand the special and sometime unspoken needs of the ageing LGBTI communities.
To date, 6,500 staff have received this training and are much better equipped to create safer spaces for LGBTI communities. Uniting also became the first faith-based aged care provider to receive the Rainbow Tick accreditation, which recognises safe and inclusive service delivery for LGBTI people.
NSW has a culturally diverse population, and our clients reflect that. To help our CALD seniors feel at home and honour their backgrounds, we employ multilingual staff and our services often celebrate cultural days and festivals.
We also have two Chinese specific aged care services in Ashfield – Abrina and Quong Tart. Both of these have multilingual staff, culturally appropriate activities such as mahjong, dominoes and tai-chi, and offers Chinese meals. The Quong Tart building itself was even once the residence of Mei Quong Tart, a Chinese merchant, and has been refurbished and restored to preserve the oriental heritage.
Catering to specific groups
Outside of residential aged care, we have Healthy Living for Seniors day programs that cater to specific cultural groups, including Turkish, Chinese, Tamil, Korean, Sri Om and Vietnamese communities. We also provide home care packages to nearly 6,000 clients, more than 10 per cent of whom are from CALD backgrounds.
For Australia's First people, ensuring they feel welcome and at home in aged care in their own country is deeply important.
An example of how we have worked to create appropriate aged care services is in Tamworth, which has one of the highest Aboriginal populations in NSW. Two services here, Uniting Alblas and Uniting McKay House, initiated a community-led volunteer program that resulted in a number of volunteers joining the staff as permanent employees, including more than a dozen staff with Aboriginal heritage.
Embracing diversity can take many forms. We hope the government's diversity framework will reflect input from the groups it aims to support, and truly celebrate – not simply accept – diversity.
At Uniting, we know from firsthand experience how much it enriches the entire organisation when we have diverse clients and staff.
Peter Worland is executive director of Uniting.